Past Event
History Doesn't Have to Repeat Itself - Film Screening
Bronx Academy of Arts and Dance, NYC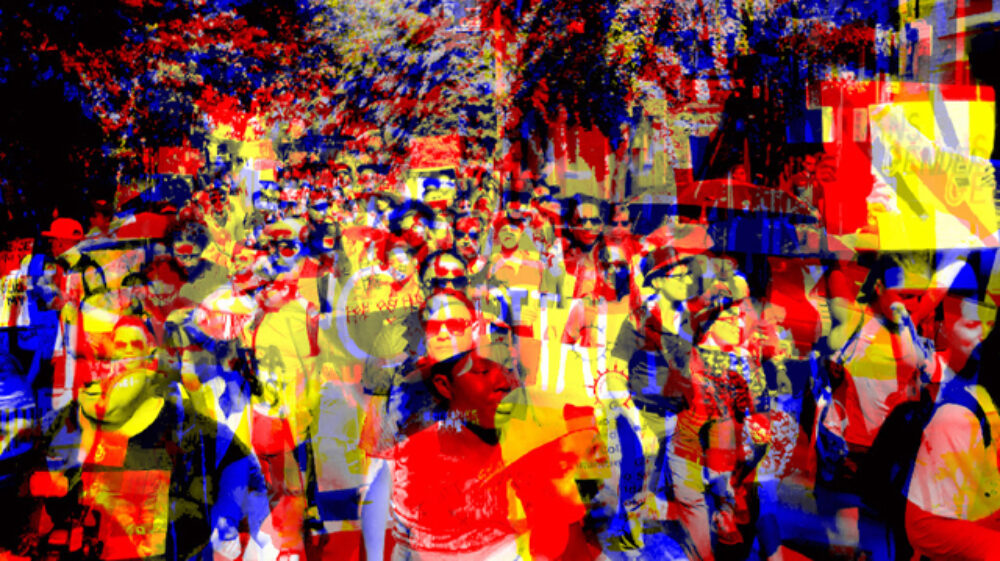 From History Doesn't Have to Repeat Itself (2014) by Stéphane Gérard
A film by Stéphane Gérard Co-presented by Dirty Looks: On Location and Visual AIDS
What does history sound like? look like? feel like? The genre of the educational documentary is queered in Stéphane Gérard's History Doesn't Have to Repeat Itself in which Sylvia Rivera's battle cry in the Stonewall era is used to crack open what we think we know about how we got to this moment of queerness and assimilationist politics, making space for new agendas to emerge. Between 2012 and 2013, filmmaker Stéphane Gérard recorded conversations with prominent queer New York artists and public figures: Perry Brass (Gay Liberation Front), Deborah Edel (Lesbian Herstory Archives), Cara Page, Chelsea Johnson Long and Elliot Fukui (Audre Lorde Project), Arthur Aviles and Charles Rice-Gonzalex (Bronx Academy of Arts and Dance [BAAD!]), Camilo Godoy, Megan Mulholland, Michael Tikili and Reginald Brown (Queerocracy), Sarah Schulman and Jim Hubbard (MIX NYC). The film's remix of oral history, archival footage, and manipulated video finds generations of activists hugging, marching, looking beautiful, pontificating and working / twerking for a better tomorrow.
Dirty Looks: On Location is a series of queer intervention in New York City spaces. Over the course of July, artist film and video will appear in these queer social spaces and former sites of queer sociality (like shuttered bars, bathhouses, and former meeting zones). Installing moving image works around the city allows for the free flow of viewers to engage and celebrate with work, in evening events that commemorate contemporary moving-image production and its precedents in queer culture.
The Bronx Academy of Arts and Dance and home of the Arthur Aviles Typical Theatre and The Bronx Dance Coalition is a New York City cultural backbone, described in the New York Times as a place where tenacious art "sprouts like grass through concrete in the Bronx."
Curator: Theodore Kerr