Past Event
Visual AIDS at The NY Art Book Fair 2018
MoMA PS1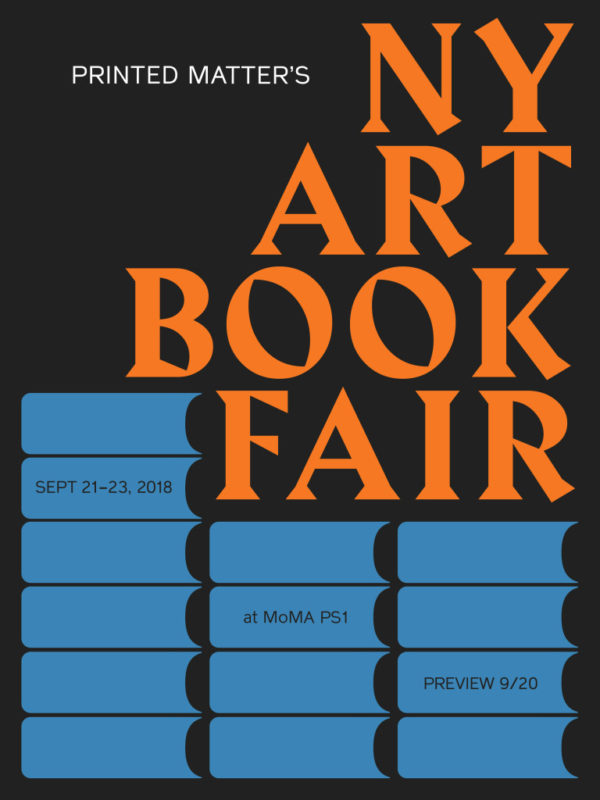 Visual AIDS will participate in the thirteenth annual NY Art Book Fair, presented by Printed Matter. Free and open to the public, the NY Art Book Fair is the world's premier event for artists' books, catalogs, monographs, periodicals, and zines.
We will be selling the latest additions to our DUETS: In Conversation series, DUETS: Nayland Blake & Justin Vivian Bond In Conversation on Jerome Caja and DUETS: Kia LaBeija In Conversation with Julie Tolentino.
We will also have publications for our recent exhibition Cell Count as well as for ALTERNATE ENDINGS, RADICAL BEGINNINGS, our 2017 Day With(out) Art program. Our latest tote bag featuring artwork by John Giorno will be available for sale as well. We will also stock our past publications, including Hugh Steers: The Complete Paintings, DUETS Volumes 1-4, and Robert Blanchon.
Free giveaways will include Avram Finkelstein's broadside project YOU CARE ABOUT HIV CRIMINALIZATION, YOU JUST DON'T KNOW IT YET and a letterpress edition by Charles Long and Christopher Paul Jordan titled I am HIVx, produced for our summer exhibition Cell Count.
JOIN US ON

September 22, 3:00-4:00 PM, MoMA PS1 Classroom (2nd floor)

To launch DUETS: Nayland Blake & Justin Vivian Bond In Conversation on Jerome Caja

With Nayland Blake, Anthony Cianciolo (founder and director of the Jerome Project), and Anna van der Meulen (former executor of Jerome Caja's estate). Full details here.
Visual AIDS will be part of Friendly Fire, featuring publishers, artists and organizations focused on the intersections of art and activism. This diverse group of politically-minded collectives and presses focused on the intersection of art and activism, includes: Guerilla Girls, Interference Archive, and others. Curated by Printed Matter's Executive Director Max Schumann.
HOURS
Preview Thursday, September 20, 6-9pm (Ticketed)
Friday, September 21, 1-7pm
Saturday, September 22, 11am-9pm
Sunday, September 23, 11am-7pm