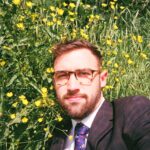 Cameron Allen
b.1991
Cameron Allen is an emerging new talent, presenting his original take on visual content in his brand of photographic interpretation. In recent work, Allen's inspirations, though born from a traditional Southern genesis, seek to use the virginal landscape of social media and iPhone based artwork to highlight the social deterioration of human intimacy created by the onslaught of modern technology. His work floats dreamily in nostalgic nuances and represents something both commonly relevant yet strangely distant.
Read Less Read More
GROUP EXHIBITIONS
2016
"Got It For Cheap Vol. 4" Agnes B's Gallerie du Jour, Paris, France
"Got It For Cheap Vol. 3" Steinsland Berliner Gallery, Stockholm, Sweden
"Got It For Cheap Vol. 2" David Risley Gallery, Copenhagen, Denmark
"dis:EMBODIED" Non-Fiction Gallery, Savannah, GA
"The Print" Lee O'Neil Gallery, Savannah, GA
2015
"The Gift You Never Wanted" Non-Fiction Gallery, Savannah, GA
2013
"Brain Camp II" The Cottage, Atlanta, GA
2012
"Brain Camp I" Mint Gallery, Atlanta, GA
PRESS
2016
WUSSYmag.com
"WUSSY of the Month: Cameron Allen"
Savannahartinformer.org
"Cameron Allen: On The Flip Side Things Are Still Bad"
2015
Scoutmob.com
"Meet @pretendcouple, Atlanta's Newest Must-Follow Instagram Account"
2011
Pitchfork.com
'Vocabulary – Faded Days' (album review)