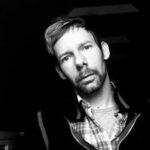 Donal Mosher
Donal Mosher is a filmmaker, photographer, writer, and musician. He is the collaborative director (with Michael Palmieri) of the multi-award wining documentary features OCTOBER COUNTRY, OFF LABEL and the shorts PEACE IN THE VALLEY (commissioned by Field of Vision) ROUGAROUING and MARSEILLES (commissioned by Vision Du Reel Festival, Neon France.) Alongside filmmaking he has published fiction, non-fiction, and reviews including a contribution to the LAMBDA Award winning anthology PORTLAND QUEER. His photo work has been shown in SF, LA, and is part of the artist registry at White Columns Gallery in NYC. His recent photographic work THE VIBRANCY IS KILLING ME was exhibited in Munich, Germany Dec 2014.
Selections of his film, writing, and photographic work can be found at donalmosher.org
Read Less Read More
DONAL MOSHER
CV/ RESUME
CONTACT:
1003 SE 33rd Ave Portland Or 97214
donal@donalmosher.com
503 704 1778
wishbonefilms.com
donalmosher.com
ghosttype.blogspot.com
Education:
BFA in Photography from San Francisco Art Institute 2002
Creative writing w/ Dodie Bellamy 2004 – 2006
Awards:
Film Awards:
Best Short Film , Ashland International Film Festival –
Silver Docs US Grand Jury prize, Maysles Award – Denver Film Fest, Best First Feature – Doc Lisboa, Best Debut Feature/ Best Musical Score – Cinema Eye Awards (5 cinema eye nominations total), Independent Spirit Award Nomination, Gotham Award Nomination, Maysles Award – Belfast International Film Fest, Best Doc – Entre-Vue Festival, Best Editing Award Best Short Documentary – Ashland Independent Film Fest.
Film Grants:
Pacific Pioneer Grant 2008
Cineareach Discretionary fund 2008
NW Filmmaker Award 2011
Hartely Foundation Grant 2016
Literary Awards:
Lambda Award 2010 (anthology contribution)
Art Awards:
SECA nomination 2008
RACC Development Grant 2009 (in collaboration with Sam Gould)
RACC Development Grant 2011
FILMS:
Peace In The Valley w/Michael Palmieri
National/International release 2015
14 min short documentary
(Commissioned by Field Of Vision/The Intercerpt)
Magic Mouth – Motherlode w/Michael Palmieri
National/International release 2014
Music video
Marseilles w/Michael Palmieri
National/International release 2014
4 min short narrative film
(Commissioned by Vision Du Real Film Fest, Neon France)
Rougarouing w/Michael Palmieri
National/International release 2014
11 min short documentary
The Battle Of AMFAR
Assistant Editor
Directors – Rob Epstein/ Jeffery Friedman
National/International release 2014
45 min documentary
Off Label w/ Michael Palmieri
National/International release 2013
90 min feature documentary
October Country w/ Michael Palmieri
National/International release 2010
90 min feature
Key Of G
Directed by Robert Arnold
National/International release 2007
70 min feature documentary
PHOTO/ MULTI MEDIA EXHIBITIONS:
The Vibrancy Is Killing Me
Munich Germany - art residency and exhibition
Dec 2014 - Jan 2015
16 digital prints/film screening/artist lecture
Hauntology
Berkeley Art Museum
July - Dec '10
3 c-prints
October Country
(curated by Sam Gould)
Sept - Oct '09
Disjecta
Portland Or
24 C-prints
Every Picture Tells a Story …or least is just a picture
Curated by Jo Jackson/Chris Johanson
May '08
Small A Projects, Portland OR
4 c prints
Unchained Melody
July '07
SF Camerawork
657 Mission St
SF CA 94105
Multimedia presentation
OtherWorld
Dec '06 – Jan '07
Eleanor Harwood Gallery
1295 Alabama Street,
SF CA 94110
3 untitled c-prints
"October Country" multimedia presentation
October Country
Oct – Jan '07
The Attic Gallery
1521 18th St
SF CA 94105
12 c-prints/text
October Country
Oct '07
SF Camerawork
657 Mission St
SF CA 94105
Multimedia presentation
Many Happy Returns
Oct – Nov 06
High Energy Constructs
990 N. Hill Street, Suite 180
LA, CA 90012
"October Country"
6 c-prints/ text
October Country
Feb 10 – March 10 '06
Back Room Gallery
Adobe Books
3166 16th St SF CA 94110
10 c- prints/ text installation
Leaves:
Oct '05
Marjory Wood Gallery
(on line: MarjorieWoodgallery.com)
photos and text
Vicissitudes:
(curated by Jo Jackson)
Sept – Oct '04
New Image Art
1005 N. Fairfax
West Hollywood CA
PUBLICATIONS:
The Fanzine
Reviews/interviews '11/ '12/ '13
SF Camerawork Journal
Fall Issue Sept '09
Portland Queer
April '09
Editor : Arial Gore
Life as We Show It
May'09
Editor: Brian Pera/ Masha Tupitsyn
City Lights
Frozen Tears II
July '07
Editor: John Russell
UCE Birmingham
October Country
Satellite #1 Feb '06
Editors: Jon Rubin, Margaret Tedesco, Jason Mortara
Photo/ text essay
Unchained Melody
Sept '05
Instant City #2
Editors: Gravity Goldberg/ Eric Zassenhaus
Writings from photos