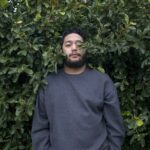 Eric Tenorio
b.1989
My name is Eric Tenorio currently living in Southern California but lived in New York City for a couple of years. I have been living with HIV now for over five years. I use my status and my experience with HIV as a way to drive me to create work that I really care about and issues I want to discuss.
Read Less Read More
There are many ways to describe art, many definitions to what art is. To me art is not simply a reproduction of reality, but a creative interpretation of reality that communicates beliefs and emotion, and provokes questions and further discussion. Art makes the viewer confront things they wouldn't normally confront, especially within themselves. I use photography to create my own version of reality.
Education
2017
BFA in Fine Arts Photography: School of Visual Arts
2013
AA in Photography: Chaffey Community College
Group Exhibitions
2017
Senior Show, SVA Photography Building, New York, NY.
Mentor Show, SVA Chelsea Gallery, New York, NY.
Color Theory Photo Show, SVA Photography Building, New York, NY

2014
Student Invitational, Wignall Museum of Contemporary Art, Rancho Cucamonga, CA.
Awards & Honors
2017
Alumni Scholarship Award
Publications
2017
Gallery Piece, A&U, November 2017 Issue 277
The Graduation Issue, The Visual Opinion Vol. 23 Issue 05
Home, The Visual Opinion Vol. 23 Issue 04