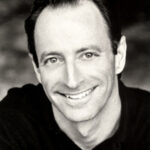 Herb Ritts began his photographic career in the late 70's and gained a reputation as a master of art and commercial photography. In addition to producing portraits and editorial fashion for Vogue, Vanity Fair, Interview and Rolling Stone, Ritts also created successful advertising campaigns for Calvin Klein, Chanel, Donna Karan, Gap, Gianfranco Ferré, Gianni Versace, Giorgio Armani, Levi's, Pirelli, Polo Ralph Lauren, Valentino among others. Since 1988 he directed numerous influential and award winning music videos and commercials. His fine art photography has been the subject of exhibitions worldwide, with works residing in many significant public and private collections.

In his life and work, Herb Ritts was drawn to clean lines and strong forms. This graphic simplicity allowed his images to be read and felt instantaneously. They often challenged conventional notions of gender or race. Social history and fantasy were both captured and created by his memorable photographs of noted individuals in film, fashion, music, politics and society.

Ritts was committed to HIV/AIDS related causes, and contributed to many charitable organizations, among them amfAR, Elizabeth Taylor AIDS Foundation, Project Angel Food, Focus on AIDS, APLA, Best Buddies and Special Olympics . He was also a charter member on the Board of Directors for The Elton John Aids Foundation.

Herb Ritts passed away on December 26th, 2002.
- info from HerbRitts.com
Read Less Read More