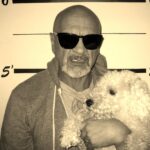 Javier Rocabado
b.1959
My beginnings....
I was born in 1959 in the city of Sucre, Bolivia. At the age of 8, my family moved to La Paz. As a child I would often get in trouble for drawing in my notepad during class. I would even go to such lengths as to skip class in order to be with my pencil, paper and imaginary world. At the age of 12, I was accepted into School of Fine Arts of La Paz, Boliva. This is where my life-long love-affair with the plastic arts began.
In 1981 I left Bolivia and moved to Utah . From there I moved to Oklahoma and Texas and eventually ended up in San Francisco where I was accepted into the Academy of Art University. I graduated from the Academy of Art University in 1990 with a BFA in Painting and a BFA in Illustration.
Among some of my more public works is a commissioned a 12'x5' mural of the Tree Graces in Vasari's Mens' Boutique in the San Francisco Shopping Center, a 40'x25' commissioned mural in Russian Hill for Armax INC. Builders and Developers, and the entire altar at Our Lady of Lourdes Cathedral in Colusa, CA. I have also illustrated children's' books such as The Orb and the Hourglass and video games such as Smoking Car Production's The Last Express. I worked at the Mexican Museum and have curated many shows including QUELACO's Art Group Exhibition for Pride in 2003 and most of the art shows at Amaru Arts Gallery in the Mission District of San Francisco of which I was also the proprietor.
Some of the Galleries I have exhibited in are: Amaru Arts (SF CA), SoMarts (SF CA), Mission Cultural Center for Latino Arts (SF CA), Polanco Gallery (SF CA), Feytopia, (SF CA) and Faerie Freedom Village (SF Gay Pride) .
Read Less Read More
My artwork takes a critical view at current social, political and cultural issues. In my work, I engage subjects as diverse as Homosexuality, HIV/AIDS, Health Care, Military Veteran Issues, Infant Mortality, Racism and Capitalism.
Often times I combine these themes into installations that feature real US currency alongside human figures or icons and real objects. These icons are then embellished with 22 k Gold Leaf halos, cultured pearls, semi-precious stones, 18k gold and silver jewelry, the vials of used injectable HIV medications filled with holy water or olive oils. I also use inert bullets, maps, cloth and a myriad of common house-hold objects.
Although I use a variety of materials, my theme and methodology is consistent in each of the art pieces in this series. All the pieces are linked by recurring formal concerns and throughout the subject matter. The subject matter of each piece thus determines the materials to be used and the form the piece will take.