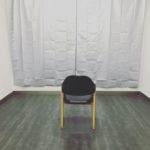 An artist works in Chengdu, China. The theme of my creation involves HIV, LGBTQ, minority groups, etc. Every year on world AIDS day, I will make an exhibition about HIV to discuss the current problem of the disease in China, so that more people could know and understand this group step by step.
Read Less Read More
"Hey, I've infected to Hiv." This is what my friend told me last year. After a short period of shock, I started to make diagnose, apply for the medicine with my friend. After one year's treatment, my friend had a life like before except taking medicine everyday.
During the contact with the doctor and the search of knowledge after the infection of my friend, I found that this disease is not like what we known before. Infected person has a dozen of medicine to choose and these medicines could keep the virus load under the detection line. In this way, infected persons' immune system could be protected well. The only different is, there is no way to cure this disease, so infected person should take medicine everyday and lasts for a life time.
But many people don't know this, they always think about death when we talk about aids. When we search on the Internet, we could only find the terrible images which makes us under the fears more and more deep. We don't have an effective way to learn what is the real situation now.
This situation make those infected person live under a huge moral pressure, because if the infected things be know by anyone else. They would suffer the misunderstanding from their friends, parents, lover and colleague. They may lose their jobs, they will be labeled as a "bad person". All these could defeat infected person but not the virus.
So I want to create artworks to make people know what is this disease looks like now and what is the problem those infected person still have.
Try to know is the first step to understanding.
2019 Hey- The World AIDS Day Art Exhibition 2019, ALLAB Art Center / ERUP SPACE, Chengdu
I Don't Need Them Anymore!, QUANTUM COMMUNITY, Chengdu
2018 Hey- The World AIDS Day Art Exhibition 2018, ALLAB Space, Chengdu
What A Wonderful Niang!, West Village Art Center, Chengdu
Study Moral Instruction for Men, Keep Safety!, SHIFT Space, Chengdu
NICE TO MEET YOU!-Mental Disorder People Photography Exhibition, CapitaMal, Chengdu
A Little Romance – Exhibition of Heterosexuality, NU Space, Chengdu
Ibuprofen-Feminist Art Exhibition, NU Space, Chengdu
2017 Hey- The World AIDS Day Art Exhibition 2017, NU Space, Chengdu
2016 Rolling Eyes, Raffles City, Chengdu