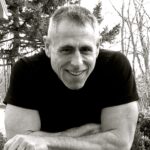 Laurence Young
b.1952
Education: 1979 MFA, Printmaking, Rhode Island School Of Design. 1974 BFA, Art Education, Hartford Art School, University of Htfd. Solo Exhibitions: 2012 Rue du Ponte Gallerie, Breaux Bridge, LA 2011 Alden Gallery, Provincetown, MA 2010 New Works, Alden Gallery, Provincetown, MA 2010 Visceral Landscape, Banks Gallery, New London, NH 2009 Ephemeral Light, Banks Gallery, Portsmouth, NH 2009 The Banks Gallery, Color in the Landscape Portsmouth, NH 2009 Obscuring the Line, Alden Gallery, Provincetown, MA 2008 Lyman Eyer Gallery, Provincetown, MA 2007 Redmond Bennett Gallery, Forms of Nature and Structure, Dublin, NH 2002 Lyman Eyer Gallery, Newton, MA
Invitational & Juried Exhibitions: 2013 14th International Prize Show, CAA, Cambridge, MA 2011 The Sword of Damocles, The painting Ctr., NYC 2011 Wax-Inc, South Shore Arts Ctr., Cohasett, MA 2011 Provincetown Art Association and Museum, Juried Exhibit, MA 2010 Provincetown Art Association and Museum, Juried Exhibit, MA 2009 Constructed Landscape, 3 person Exhibit, Powers Gallery, Acton, MA 2009 Forbidden Colors, 2 person exhibit, Alden Gallery, Provincetown, MA 2008 Provincetown Art Assoc. and Museum, Members Juried 2007 Framing AIDS, Queens Museum of Art, Queens, NY 2006 Currier Museum of Art, NAA 58th Annual, Manchester, NH 2006 The Banks Gallery, Visions in Granite Portsmouth, NH 2006 Powers Gallery, New Works, New Year Acton, MA 2005 The Art of Peace, NAA, Lincoln Levy Gallery, Portsmouth, NH 2005 Currier Museum of Art, NAA 57th Annual, Manchester, NH 2004 The Human Condition, Cambridge Art Assoc., Cambridge, MA 2004 Mill Brook Gallery, Art for the Animals, Concord, NH 2003 Mill Brook Gallery, Dueling Portrait's, Concord, NH 2002 University of Queensland, Brisbane, Australia "With and Without You: Re-visitations of Art in the Age of AIDS" 2001 Recitation Gallery, U of Delaware, Flexenstein Gallery, Baltimore, MD Light Box Traveling Exhibition 2000 RISD on Point, Gallery 5 North, Boston, MA
With every new painting comes the excitement and joy of a new adventure. It starts with me jumping off into the abyss of a blank canvas. It is then my job to find my way back through paint and surface, with images that are both observed and remembered. Whether standing in front of my canvas or watching a backdrop of leaves against a cerulean sky; I am always
working at my craft, I am finally comfortable in the relationship between what I observe and what I feel.
Read Less Read More
"Grounded in representation and then abstracted through process," is how Laurence Young would describe his current work. All his canvases start out with a multi-colored under-painting creating the ground work for what is to follow. Applied next is a charcoal line drawing created from a life source. "The drawing," Young explains, "sometimes acts as an outline and, other times, it's barely noticeable leaving only hints of ghost marks that were eliminated."
His oils are mixed with a cold wax medium giving the application of paint a thick, flat, and opaque colored surface. His painted shapes sometimes follow the contours of the line work but, mostly, they allude to form and space. At times, these elements are incongruous with one another creating deliberate tension. Other times, they play together in harmony.
"Adding yet another layer of complexity," he explains, "I use the under-painting as part of the process which creates the unexpected. The exposing of the under surface is part of the exploration and discovery in my work." What seems to be arbitrary suddenly make sense in the overall expression of his paintings. He explains that it is the back and forth of scraping down and building up the top surfaces that keeps his work in constant flux and challenges his artistry. "The choices I make while painting are not always conscious ones but are intuitive or can even be counter intuitive. I go wherever the process leads me."