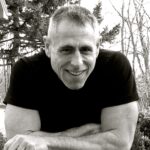 Laurence Young
b.1952
Education: 1979 MFA, Printmaking, Rhode Island School Of Design. 1974 BFA, Art Education, Hartford Art School, University of Htfd. Solo Exhibitions: 2012 Rue du Ponte Gallerie, Breaux Bridge, LA 2011 Alden Gallery, Provincetown, MA 2010 New Works, Alden Gallery, Provincetown, MA 2010 Visceral Landscape, Banks Gallery, New London, NH 2009 Ephemeral Light, Banks Gallery, Portsmouth, NH 2009 The Banks Gallery, Color in the Landscape Portsmouth, NH 2009 Obscuring the Line, Alden Gallery, Provincetown, MA 2008 Lyman Eyer Gallery, Provincetown, MA 2007 Redmond Bennett Gallery, Forms of Nature and Structure, Dublin, NH 2002 Lyman Eyer Gallery, Newton, MA
Invitational & Juried Exhibitions: 2013 14th International Prize Show, CAA, Cambridge, MA 2011 The Sword of Damocles, The painting Ctr., NYC 2011 Wax-Inc, South Shore Arts Ctr., Cohasett, MA 2011 Provincetown Art Association and Museum, Juried Exhibit, MA 2010 Provincetown Art Association and Museum, Juried Exhibit, MA 2009 Constructed Landscape, 3 person Exhibit, Powers Gallery, Acton, MA 2009 Forbidden Colors, 2 person exhibit, Alden Gallery, Provincetown, MA 2008 Provincetown Art Assoc. and Museum, Members Juried 2007 Framing AIDS, Queens Museum of Art, Queens, NY 2006 Currier Museum of Art, NAA 58th Annual, Manchester, NH 2006 The Banks Gallery, Visions in Granite Portsmouth, NH 2006 Powers Gallery, New Works, New Year Acton, MA 2005 The Art of Peace, NAA, Lincoln Levy Gallery, Portsmouth, NH 2005 Currier Museum of Art, NAA 57th Annual, Manchester, NH 2004 The Human Condition, Cambridge Art Assoc., Cambridge, MA 2004 Mill Brook Gallery, Art for the Animals, Concord, NH 2003 Mill Brook Gallery, Dueling Portrait's, Concord, NH 2002 University of Queensland, Brisbane, Australia "With and Without You: Re-visitations of Art in the Age of AIDS" 2001 Recitation Gallery, U of Delaware, Flexenstein Gallery, Baltimore, MD Light Box Traveling Exhibition 2000 RISD on Point, Gallery 5 North, Boston, MA
Read Less Read More
Laurence Young grew up in Newton, Massachusetts. He graduated with honors from the University of Hartford in 1974 with a Bachelors degree in Art Education.
In 1979 Young earned his Master's degree in Art from Rhode Island SchooI of Design. Initially a plain-air painter is now a full time studio artist, living
in Provincetown, MA. Working out doors from life has served him well in
his studio work. His innate color sense sets him apart by using colors of close value creating a subtle vibration. Young incorporates line work which comes and goes. within the work. Sometimes the drawing articulates the image while other times it adds another whole dimension.
There is a quiet and volatile quality to Laurence's work that draws the viewer in. His love for nature is visceral while his seascapes rock gently with a sense of
the waters ripple as it ebbs and tides. Then there is his life drawings and figurative work that skillfully represents the figure but then is abstracted with color and shape.
Laurence has had a successful career of 30 years as a working artist. His paintings are represented all over the country through various galleries. Young is also part of
public and private collections.