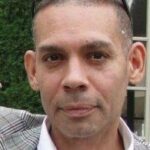 Please allow me to introduce myself, Luis M. Ramirez. I successfully completed my first year of graduate school, in the Sustainable Environments program at F.I.T. I obtained my Bachelors Degree in Interior Design with a Minor in Art History from The Fashion Institute of Technology (F.I.T).
Versed in design industry software such as AutoCAD, I create AutoCAD-3D color renderings, floor plans, elevations and details. Additional skills include space planning, material sourcing, hand drafting, knowledge of Sketch-Up, Adobe Illustrator, Photoshop and presentation software such as PowerPoint and interactive presentation software, Prezi.
With over ten years experience in the interior design environment, I possess strong problem-solving skills based on an additional decade of managerial experience in the hospitality and financial industries. I have collaborated closely with high-end residential, commercial and retail professionals in producing award winning designs.
Aside from customer service and leadership skills, I am primarily trained as a classical decorative artist. Possessing a great appreciation for art, architecture and design history, I have focused on historical period styles, specializing in the restoration and preservation of interiors, exteriors and the furnishings in these environments.
Read Less Read More
Focusing on environmentally sensitive materials and recycled products to create my work it has lead me into the Interior Design world, especially the sustainability field.
OBJECTIVE: To utilize my interior design skills, artistic aesthetic, education, learned processes, techniques and experiences in the architecture and design industry with a strong focus on sustainability. Preservation, restoration, renovation, environmental sensitivity are all major areas of interest.
EXPERIENCE: JJ Falk Design Architecture - New York, NY 2/14 – 6/15
Designer / Resource librarian
- Assist small group of talented architects and project managers
- Preparing client presentations and attending client meetings
- Charged with conducting surveys, space planning, furniture procurement
- Overseeing installations, walk-through's and producing punch-lists
- Researching innovative materials, updating and maintaining the resource library
- Creating relationships with vendors, schedule lunch and learn sessions
- Excellent customer service skills and problem solving skills.
- Supporting front and back of house operations
Adelhardt Construction Corporation - New York, NY 2/13-4/13
- Internship: Assisted in construction overview process of a landmark building
Alpha Workshops – New York, NYC 4/05-5/13
- Decorative Artist/ Surface Designer
- Specialized in decorative paint treatments, and creating customized textured surface treatments, restoration, gilding, refinishing and faux finishes
- Designed custom signage applications, using environmentally friendly materials
- Designed and installed custom artwork for various market sectors
- Over see installation and or break down of various large scale interior and exterior projects for commercial and residential buildings
- Created and installed seasonal decorations and themed designs for high-end corporate clients
- Trained and supervised new employees
EDUCATION: Fashion Institute of Technology - New York, NY
- Currently enrolled in the Sustainable Environments Graduate program at F.I.T
- Successfully completed the first year of a two year graduate program
- BFA-Interior Design, Minor-Art History, December 2013
- Overall GPA 3.22
- Officer-FIT Interior Design Club 2009 - 2013
- Dean's list as of 6/12 through graduation
- Studied surface design in Paris, France through FIT International Studies program
SKILLS/AFFILIATONS:
- Versed in AutoCAD, 3D CAD, Adobe Illustrator, InDesign, Microsoft Office, Photoshop, Prezi, Sketch-Up and NXT Computer rendering software
- Versed in reading and creating construction documents and specifications
- Exemplary client management skills, leadership ability and effective communication skills, speak fluent Spanish
- OHSA (35 hour) certified
- IIDA, AIDA,USGBC member