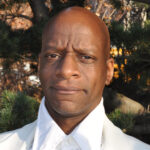 I have graduated from The Art Institute of New York with a film degree. I am also a professional photographer for the last 40 years, living and working in New York City. I decided to return to school to receive my Bachelors Degree in arts. I have studied in Europe and photographed celebrities such as Gordon Parks, Romare Bearden, Ray Charles, Morgan Freeman, B.B. King, Oprah Winfrey, and President Bill Clinton.
Read Less Read More
Education
2014 - Art Institute of New York, Associate Degree in Digital Film making; Writer/Director
1976 - Studied in Europe under European Study Program
1975-1977 - Art Institute of Pittsberg - Associate Degree in Specialized Techonology, Photography/Multimedia
Exhibitions
1996 - One man show "Divine Life" Cinque Gallery
1991 - Directed Music Video FUNFOUNDATION, Pendulum Records, Song "MASTERPLAN"
1988 - Art Direction Magazine Certificate of Distinction Award for album cover "Streamlines" Tom Scott
Clients include HBO inc., Time Inc., Sony, Harry Winston, Chanel, Vogue
Experience
2014 - The American Movie Company, LLC - Internship/Writer for the blog, building green screen sets
2013 - Visual Aids - Writer/Director and Cameraman for Nonprofit film for the company
2012 - 21st Century Superfly - Music Video
2000 - Cameraman & Photographer - Project COBED Tribute Coalition of Black Embodied Democrats; Philidelphia Democatic Convention filmed President Bill Clinton, Mayor David Dinkins, Charles Rangel, Judge Bill Thompson, Percy Sutton