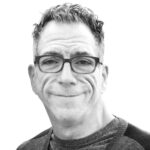 As a fine artist whose discipline is drawing, Scott Hunt produces charcoal and pastel works on paper that are narrative and/or allegorical in nature. The critic, Ana Finel Honigman, asserts that the drawings are "meticulously crafted" and the gallerist, Robert Goff says that the works have "intensely enigmatic and mysterious subject matter. The viewer encounters a vision of America that is at once sympathetic, humorous, and apocalyptic."
Hunt has had seven solo shows, the most recent, titled "God is an American," at New Art Projects, London, in May 2016. Other solo shows include Coullaud & Koulinsky, Paris; Schroeder Romero & Shredder, New York; Goff + Rosenthal Galleries (two in New York, one in Berlin); and Russell Projects, Richmond, VA. A solo booth of his work was featured by New Art Projects at the VOLTA Basel fair in June 2016. Additionally, he had a solo presentation with Robert Goff Gallery at the NEXT CHICAGO art fair in 2010. His work has been included in group shows at: Wartburg State College, IA; Cream Contemporary, Berlin; Salomon Contemporary in Easthampton, NY; and group shows curated by the esteemed American collector, Beth Rudin deWoody, most recently at Wilding Cran Gallery, Los Angeles.
As an illustrator, Hunt's work has appeared in such publications as The New York Times, The New Yorker, Harpers, The Atlantic Monthly, Esquire (U.S. and Russia), The Boston Globe, and GQ Magazine. His book, "Twice Told: Original Stories Inspired by Original Art" (Dutton) was voted one of the Top Ten Art Books for Young Adults in 2006 by the American Library Association.
Hunt has been awarded The FID Prize for drawing, is the recipient of a Fellowship from The New York Foundation for the Arts (NYFA), a grant from The Pollock-Krasner Foundation, and is a Yaddo Fellow. His work is included in many international collections, including Colecção Madeira Corporate Services Drawing Collection in Portugal. His drawings are part of the permanent collection of contemporary art at The Israel Museum, Jerusalem and the Lucas Museum of Narrative Art, Los Angeles.
Read Less Read More
I'm working within an oeuvre of American Realism that can be traced back at least as far as to Copley's "Watson and the Shark." Artists that inspire me include: Walker Evans, Hopper, Faulkner, Charles Addams, Les Krims, George Tooker, and the first 60 years of American cinema.
My creative process begins with the collecting of discarded snapshots from flea markets and the Internet. My interest in the casual snapshot is its link to a history or memory that is no longer accessible. The obscure nature of these memories—or stories—has led me to a preoccupation with inventing new narratives for the objects and figures depicted in the photographs. By doing so, I reclaim these anonymous people and objects, giving them new "histories", while simultaneously tapping into my personal mythologies. These narratives often reflect a dark, mysterious, and intrinsically Gothic view of America: suburbs leach danger, authority figures evince moral turpitude, nature threatens, and the surface of all things belies the more messy, complicated realities of being human. The works are saved from being unrelentingly gloomy by a consistently wry sense of humor.
After having culled a selection from hundreds of snapshots, I identify elements in each photo that are intriguing—a figure, a bit of architecture, a family pet—and remove them from their original context. I then combine them with elements from other photographs until I've created a wholly new mise en scène. The art dealer, Robert Goff, says of the work, "these are drawings with intensely enigmatic and mysterious subject matter. The viewer encounters a vision of America that is at once sympathetic, humorous, and apocalyptic."
My technical skills as a renderer are hard-earned and on full display in the work. The drawings are anchored in realism but they veer into the surreal. The National Book Award-winning author, Andrew Solomon, says "The intense, exquisite realism of Hunt's technique is in dynamic contrast to the surrealism of the scenes he depicts, and this disjunction contributes to their arresting, dreamlike atmosphere. Each tells a story, but we are not told what story it tells. The result is a mystifying intimacy, the feeling that we have interrupted the scene and are now indelibly a part of it."
The surface texture, a result of rubbing the charcoal into the rag paper fiber, creates a dream-like atmosphere that's in direct service to the subject matter.
SCOTT HUNT: CURRICULUM VITAE

Born 1958, Ossining, New York. Lives and works in Manhattan
EDUCATION 1981:
Bachelor of Fine Arts, Parsons School of Design
SOLO EXHIBITIONS
2016: "God is an American," New Art Projects, London; VOLTA Basel, New Art Projects, London
2014: "Entre Chien et Loup," Coullaud & Koulinsky, Paris, France
2012: "Then the Darkness Fell," Schroeder Romero & Shredder, Chelsea, NY
2010: "Recent Drawings," Russell Projects, Richmond, VA; NEXT Chicago, Robert Goff Gallery
2008: "That Sticky Candy," Goff + Rosenthal Gallery, Chelsea, NY
2007: "Death and the Maiden," Goff + Rosenthal Gallery, Berlin, Germany
2006: "The Tender Land," Goff + Rosenthal Gallery, Chelsea, NY
GROUP EXHIBITIONS
2017: "Moi, Courbet," Galerie Mathias Coullaud, Paris, France
2015: "Cocteau Contemporain," Coullaud & Koulinsky, Paris, France, curated by Dominic Païni
PULSE Miami, New Art Projects, London
2014: Special Project, Daniel Cooney Fine Art, Chelsea, NY
2013: "Charcoal!," Schick Gallery, Skidmore College, Saratoga Springs, NY
"Ladies & Gents," Salomon Contemporary, Chelsea, NY
"Drawing Discourse," UNC Asheville, NC
2012: "Bad For You," Shizaru Gallery, London, England, curated by Beth Rudin deWoody
"Summer Camp," Schroeder Romero & Shredder, Chelsea, NY
2011: "The Garden," Allan/Nederpelt, Brooklyn, NY
Special project, Allegra LaViola Gallery, Lower East Side, NY
2010: "Plank Road," Salomon Contemporary, Chelsea, NY
"Hunt & Chase, Salomon Contemporary, East Hampton, NY
"Sky Was Yellow, Sun Was Blue," Russell Projects, Richmond, VA
2009: "Exquisite Corpse," Cream Contemporary, Berlin, Germany, (w/ Cornelia Renz and Joe Biel)
"Multi-media," Waldemar A. Schmidt Art Gallery, Wartburg College, Waverly, IA
"Summer Exhibition," Goff + Rosenthal, Chelsea, NY
2006: "Inaugural Exhibition," Goff + Rosenthal, Berlin, Germany
2005: "Paradise Lost," Goff + Rosenthal Gallery, Chelsea, NY
The 28th Annual Small Works Exhibition, NYU's 80 Washington Square East Galleries, NY
CURATION
2009: The Soft Glow of Brutality: The Art of Hugh Steers, The Frank Moore Archive Project, Visual AIDS
MISCELLANEOUS
2009: The Frank Moore Archive Project, Visual AIDS, Chelsea, NY, (An archive of the work of
HIV+ artists)
2001–2003: The Drawing Center, Slide Registry, SoHo, NY
PUBLISHED WORK
1985–2007: Work published as illustration for various magazines, newspapers, and publishing houses,
including The New York Times, The Wall Street Journal, The New Yorker, Harper's, The
Atlantic Monthly, Esquire Russia, GQ
2006: Twice Told: Original Stories Inspired by Original Art (Dutton, hardcover), concept and drawings by
Scott Hunt
BIBLIOGRAPHY
2009: The Morning News, The Art of the American Snapshot, November 30,
http://www.themorningnews.org/gallery/the-art-of-the-american-snapshot
NY Arts Magazine, May 2009, Vol. 14 No. 3/4
2008: Art & Auction Magazine, September 2008, Vol. XXXII, No. 1, Essay by Robert Goff
2007: Scott Hunt In Conversation With Ana Finel Honigman, http://tinyurl.com/bzswpfc
2006: Desenhos ("Drawings") A–Z, Colecção Madeira Corporate Services
GRANTS / AWARDS / RESIDENCIES
2017: The FID Prize for Drawing
Yaddo Artist's Colony Residency
2007: New York Foundation for the Arts Fellowship
2006–2007: The Pollock-Krasner Foundation
COLLECTIONS
The Israel Museum, Jerusalem
The Lucas Museum of Narrative Art
Colecção Madeira Corporate Services Drawing Collection, Portugal