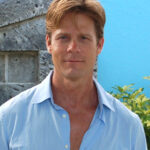 Illustrator | Storyboard Artist | Children's Books | Fine Artist
Scott McBee is a New York based artist, specializing in storyboarding, television commercial advertising illustration and storyboards, editorial illustrations, and children's book illustration.

He received his BA in graphic design and illustration from San Diego State University. In 1989 Mcbee launched a successful career in commercial illustration, designing for such major firms as Young & Rubicam, BBDO and Ogilvy.

In addition to his commercial work which includes advertisment, story board production, and children's book illustration (see Amazon.com), Mcbee has developed several personal projects including a series of large-scale nuatical paintings. He is now represented in prominent galleries and museums, including the Chinese Porcelain Gallery in NYC and the Master Works Foundation in Bermuda, and many of his fine commissioned yacht portraits reside in private family collections as well.

Agencies: Grey Advertising, J.Walter Thompson, BBDO, Dentsu America, Kirshenbaum, McCann, Razor Fish, Taxi, Ogilvy & Mather, Young & Rubicam, Saatchi & Saatchi.

Clients: Ford, Land Rover, Range Rover, Jaquar, Hershey's, Xerox, DHL, Samsung, Dell, Castrol, KFC, Fisher Price, Pepperidge Farms, Dannon, Green Mountain Coffee, Bacardi, Oikos Yogurt, Colgate Palmolive, Sears, Tourneau, Target, LG, Goldman Sachs, Dove, Chevron, Best Buy, Levis, Office depot, Miracle Grow, Hilton, Cell South, AT&T, Master Card, American Express.
Read Less Read More