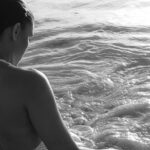 Suzette Moses-Burton
b.1967
Suzette studied art and art history, specialising in the Greek, Roman and Renaissance periods, but eventually settled on a career in Graphic Arts, holding a number of positions including, Art Director and Creative Director and eventually owning her own Graphic Design Studio.
In 2002 she made a shift from volunteerism to a full time career in HIV, serving as HIV Programme Manager for St. Maarten for more than twelve years as well as on the boards of various Caribbean NGOs. Her most recent position was Executive Director of GNP+.
Over the years and throughout her HIV work, she has found ways to infuse her creative side into HIV awareness through theatre productions (two original pieces, written, produced and directed) and producing the SXM version of the acclaimed Broadway play RENT. Additionally, she has also done interior decorating and produced a fashion show and numerous pageants.
About three years ago she took a brief foray back to her original roots in painting as a means to recuperate from a minor stroke and began working on pieces (12 rough sketches to date) which she hopes to one day exhibit as a full exhibition for the launch of her book about her life experience living with HIV, which is also in an incomplete form, much like the paintings themselves.
Read Less Read More
"To Thine Own Self Be True"