Wednesday January 10, 2018
ALTERNATE ENDINGS, RADICAL BEGINNINGS Video & Artist Statement: Brontez Purnell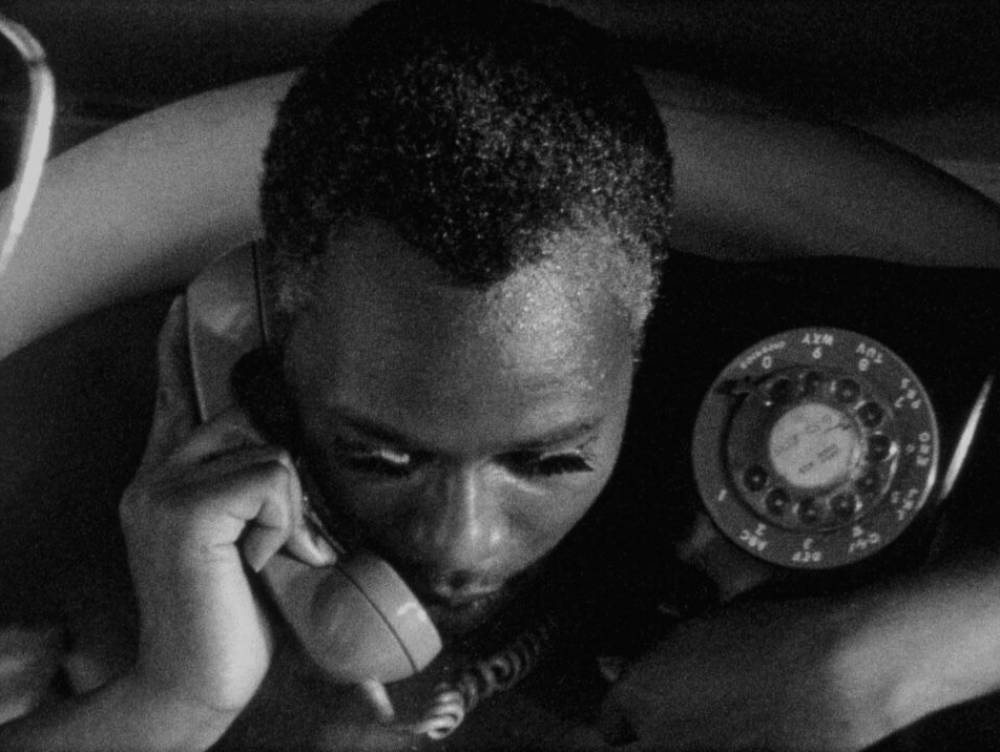 Brontez Purnell, 100 Boyfriends Mixtape (The Demo), 2017. Still courtesy the artist.
ALTERNATE ENDINGS, RADICAL BEGINNINGS is the 28th annual iteration of Visual AIDS' longstanding Day With(out) Art project. Curated by Erin Christovale and Vivian Crockett for Visual AIDS, the video program prioritizes Black narratives within the ongoing AIDS epidemic, commissioning seven new and innovative short videos from artists Mykki Blanco, Cheryl Dunye & Ellen Spiro, Tourmaline, Thomas Allen Harris, Kia LaBeija, Tiona Nekkia McClodden and Brontez Purnell.

Below, Day Wit(out) Artist Brontez Purnell discusses his contribution to the program, 100 Boyfriends Mixtape (The Demo)

All seven artist statements are also printed in our Day With(out) Art 2017 publication, available here.
I think what gave me agency was DIY and coming from a Punk scene. Anyone who sees the work through, that's the person who's "allowed" to do it. When I look at writing or dance or making movies, some of these practices have been going on double decades for me at this point. I probably was more of a writer first, just in terms of what I had access to, but not by much because I think the first real writing that I did as a practice were zines like Fag School, which I started right around the time I started studying dance. Both are so close to me. Movement is like language, right? I don't really separate them that much in my head. And I'm old and I've been playing in a rock band since I was fifteen. I see them as connected, they all kind of fall in the same family. Each medium still has limits. There's this need to try and always get something out but in as many facets as possible.
The Day With(out) Art piece I'm doing is this monologue that I wrote for a dance piece I did at Counterpulse called The Episodes in 2013. I liked the monologue so much that I kept developing it. I recently did a short film called 100 Boyfriends Mixtape and I am currently in the process of doing a full length 100 Boyfriends Mixtape. I wanted to preview a scene from it, so that's why the piece for Day With(out) Art is called 100 Boyfriends Mixtape (The Demo). I'm working with Gary Gregerson, who is like this amazing fucking queer. He did the 8mm for Free Jazz, the film by the Brontez Purnell Dance Company. And he shot a lot of my band's videos.
I've always been obsessed with film aesthetic. There were Indie Rock heroes I had as a teenager—Gary Gregerson, The Frumpies, The Peechees, Sadie Shaw—and their videos were always on 8mm. Even by the 90s, it was kind of outdated, or really hard to access. The reason I like 8mm film is texture and imprint. The look just has a whole different feel. Like typewriters, when you see something that is typewritten, you can see where someone was maybe writing something really angrily, and certain letters that are darker than others. On film, you get those stresses. I love the idea of a typewriter as a percussion machine too. It's just a different way of copying. And I think with all the filters they have these days you still can't get that effect. Digital is flawless, because it's calculated to be flawless.
I've been in The Bay fifteen years. When I first came here, I felt like we were kind of like these underground Punk kids, for lack of a better word, and we carried that aesthetic. But that aesthetic is not so prevalent. There have been a lot of facets affecting that, the changes of who lives here and how the money flow looks now. When I first moved here a lot of the queer community was based in protest. I remember we did that a lot, and I don't really see unity around that anymore. I noticed that the younger queer kids like to do other things. I feel like they hang out at raves more. It's definitely really different, but people are continuing to make work as they always have. I'm heartbroken a little bit about how glum it seems right now. But then also I know it's not just like The Bay, it's not just happening here. Every friend I know in every city—my friends in New Orleans, Portland, New York, Atlanta—are basically saying, 'Prices are going up everywhere." It's a global wave and we're going to have to see what this means.
I think about the queer black legacy of Rock and Punk often. I sometimes wonder about the effectiveness of Rock & Roll, but I definitely still play it out of family tradition. I'm like the last person in my family that plays it. My great grandfather was a Blues musician down South in Hard Rock Charlie and when I became of age my uncle taught me all the time. My grandmother's brother was also a Blues musician and he actually started this Blues club that's literally four blocks down the street from my house in Oakland called Eli's Mile High. Even though I get a little fatigued by the dominant whiteness of Rock & Roll, I still have lots of fun. My black Rock & Roll experience was housed within my family and my own lineage, my blood lineage particularly, and that colors my experience. It's pretty cool and unique.
As far as living artists I love in dance, there are influences like Amara Tabor-Smith and Keith Hennessey. My peers like Sophia Wang, Larry Arrington, Jessie Hewitt—I feel a kinship with those people. As far as lineage, there are so many people. Ed Mock, who was Amara's dance father—I just did a documentary about him. Eartha Kitt, Nina Simone, Silvia Plath, Zora Neale-Hurston, Kathleen Hanna, Marlon Brando, Kurt Cobain, Amy Winehouse, Isadora Duncan, Martha Graham, Alvin Ailey. I could literally do this all day.
I was thinking about how now I'm older than I ever pictured myself being, which is not saying much, or it's sad, seeing as I'm only 35. But I think it was more that I didn't have a reference of what a queer life would look like. It's hard for me to say—I feel like I don't always know what I'm building. I have a valid idea, but I don't really know. Sometimes it is really hard to know what your present is, or how something will look years later. I just want to be known as someone that used their time and their space well. This was rad. I'm going to head over to Folsom now.
~As told to Erin Christovale
Brontez Purnell has been publishing, performing, and curating in the Bay Area for over ten years. He is the author of Fag School, The Cruising Diaries and Johnny Would You Love Me If . . . (My Dick Were Bigger), the frontman for his band "The Younger Lovers," and founder of the Brontez Purnell Dance Company (BPDC). The company's founders, Brontez Purnell and Sophia Wang, build works that combine punk rock subversion, free jazz improvisation and a company comprised of movers and artists of all disciplines. Purnell has recently turned from music and dance to writing in order to use his own sex life and his incisive voice as an artist living with HIV to paint a vivid portrait of a sex life in the San Francisco Bay Area now. His new illustrated book, The Cruising Diaries, continues Purnell's tradition of DIY literary and performing art. Purnell lives and works in Oakland, CA.