Past Event
Alex Fialho Farewell Party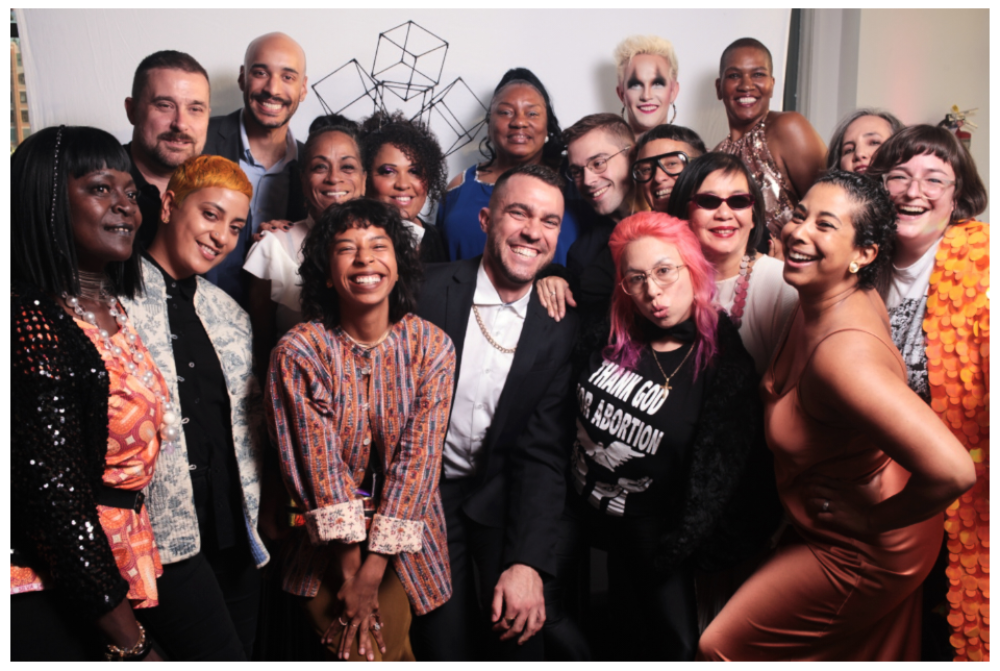 Programs Director Alex Fialho surrounded by love and community at the Visual AIDS Vanguard Award 2019
After 5 meaningful years at Visual AIDS, Programs Director Alex Fialho will be moving on to start graduate school in the Fall.
Come join us at the Visual AIDS office on his next to last day to say goodbye for now—we know we will continue to work together as part of the extended Visual AIDS family!
Free and open to all.
Read Alex's goodbye letter here: https://visualaids.org/blog/a-goodbye-letter-from-alex-fialho