Past Event
An Evening with Gregg Bordowitz and Jean Carlomusto
Museum of Modern Art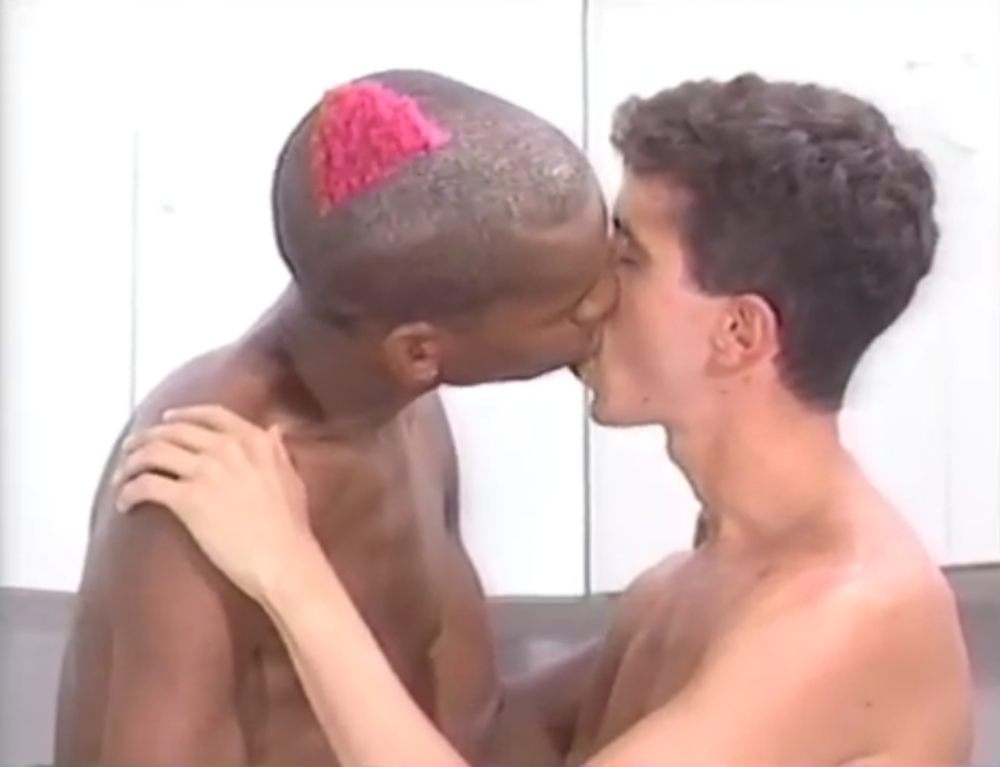 Midnight Snack (Safer Sex Shorts). 1989. Produced by Gregg Bordowitz and Jean Carlomusto for Gay Men's Health Crisis. Courtesy the New York Public Library AIDS Activist Videotape Collection
Join artists, activists, longtime collaborators, and friends Gregg Bordowitz and Jean Carlomusto for a live discussion and screenings of short videos they produced in the late 1980s while working for the Gay Men's Health Crisis in New York City. Active participants in a movement to foster awareness around the HIV/AIDS epidemic that was growing rapidly in New York at the time, Bordowitz and Carlomusto harnessed public access television and DIY videotape distribution to educate audiences about preventing HIV transmission and to empower LGBTQ+ youth.
Reflecting on the intersection of activist media and community-led harm-reduction practices, the artists will screen a number of videos from their rarely seen Safer Sex Shorts—graphic depictions of safer sex screened in porn theaters, on commercial porn tapes, or as PSAs, and starring such iconic figures as Annie Sprinkle and Tracey Africa. These will be followed by screenings of Clean Needles Save Lives and It Is What It Is..., videos informing viewers about safer drug use and sex practices, which were originally distributed among educational networks and in New York City public schools. Hear the artists discuss the process of making these works, their reception at the time, and their resonance today. The program—presented as a live stream on September 13 at 7:00 p.m. ET and available for streaming through September 27—will be followed by a live Q&A with audience members.
Note: The live stream program is free and accessible to all via MoMA's website on Monday, Sept 13 at 7pm EST. The ongoing streaming presentation is only available to MoMA Virtual Cinema Members.