Past Event
arms ache avid aeon: Nancy Brooks Brody / Joy Episalla / Zoe Leonard / Carrie Yamaoka: fierce pussy amplified
Institute of Contemporary Art, University of Philadelphia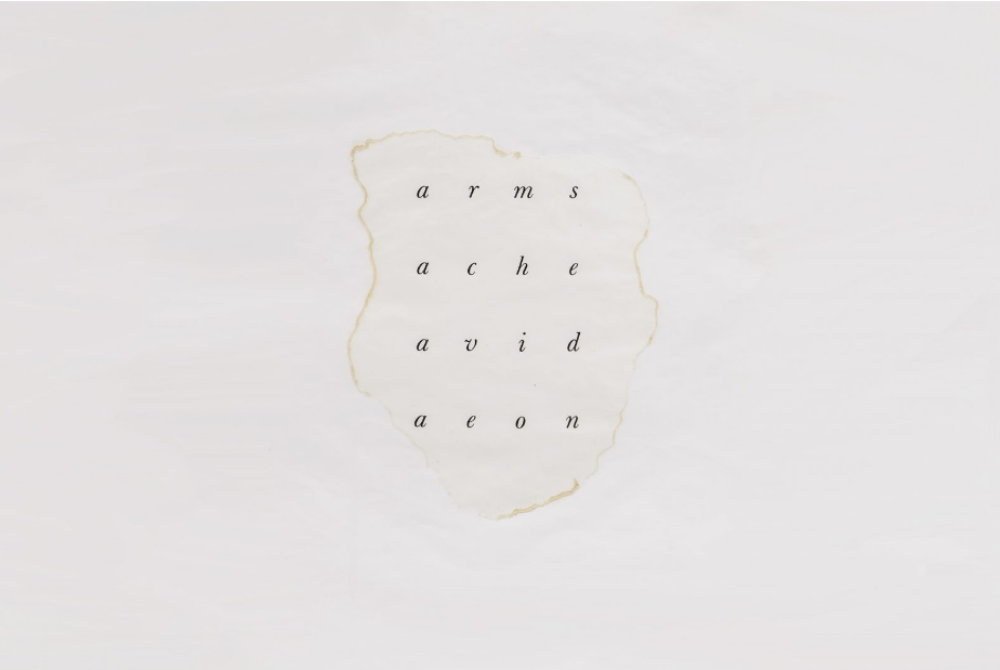 Carrie Yamaoka, A Is For Angel Detail 1991 Letraset And Rubber Cement On Vellum, 17 × 14 Inches
arms ache avid aeon: Nancy Brooks Brody / Joy Episalla / Zoe Leonard / Carrie Yamaoka: fierce pussy amplified draws upon the collective power and diversity of individual art practices by the original core members of the queer art collective fierce pussy. Their works challenge boundaries of photography, video, painting, and sculpture, and activate forms of resistance through abstraction and by investigating the limits of perception and materials. Selections of each artist's work from the late 1980s to the present are being installed in chapters. Chapters one to four were shown at Beeler Gallery at Columbus College of Art & Design. Chapter five, at ICA, contains a new set of artworks, continuing to challenge protocols of the exhibition format as the artists attune to the transit of time and space as materiality.
— Jo-ey Tang, Director of Exhibitions, Beeler Gallery at Columbus College of Art & Design, and Anthony Elms, Daniel and Brett Sundheim Chief Curator, Institute of Contemporary Art, University of Pennsylvania.
fierce pussy formed in New York City in 1991 through its members' shared immersion in AIDS activism during a decade of increasing political mobilization around gay rights, and brought lesbian identity and visibility directly into the streets. Low-tech and low-budget, the collective responded to the urgency of those years, using readily available resources: old typewriters, found photographs, their own baby pictures, and the printing supplies and equipment accessible in their day jobs. An archive of fierce pussy works contextualizes the resonance between their collective imaginings, individual affinities, and shared tactics.