Past Event
1990/2020: Art Responses to Public Health Crises
Instagram Live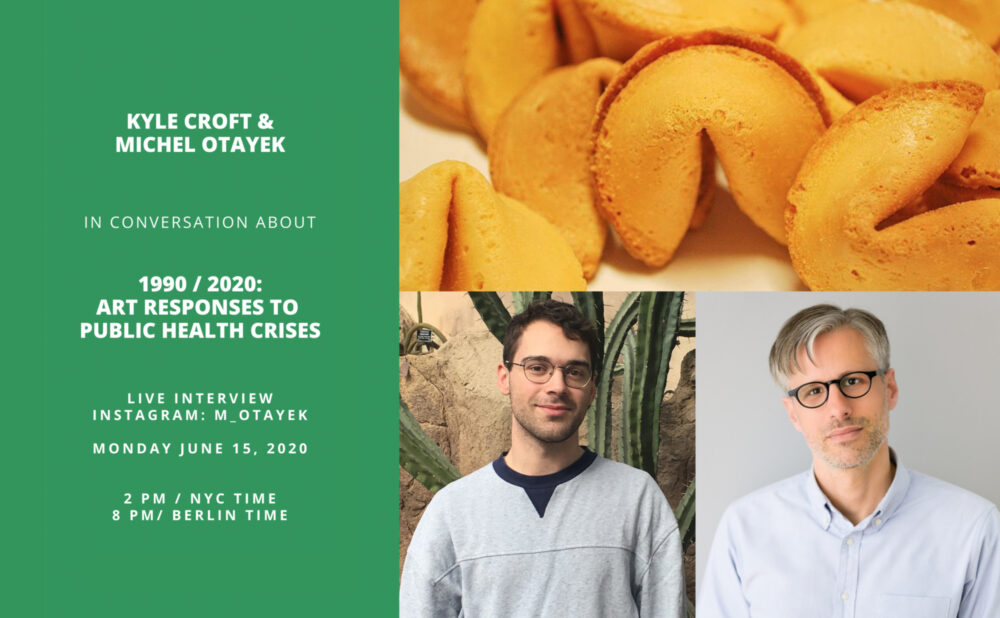 A conversation with Michel Otayek, art historian and curator of Latin American art, and Kyle Croft, art historian and Programs Manager at Visual AIDS about the role of artists, art professionals and institutions during periods of public health crises, with emphasis on the AIDS epidemic and the COVID-19 pandemic.
Organized in relationship to the multi-venue exhibition of the artwork "Untitled" (Fortune Cookie Corner) by Felix Gonzalez-Torres:

Between May 25 and July 5, 2020, hundreds of people around the world are simultaneously exhibiting the piece "Untitled" (Fortune Cookie Corner), created by the late Cuban-American artist Felix Gonzalez-Torres thirty years ago, at the height of the AIDS epidemic.
In times of fear and despair, Gonzalez-Torres remained hopeful about the promise of human interconnection and intimacy. He conceived much of his work to engage us critically, as potential agents for change. Whether piles of candy, stacks of posters, or light-bulb strings, many of his pieces are decidedly democratic. As he once remarked, "without the public, these works are nothing."
All of a sudden, we are confronted again with a public health crisis of global proportions. The COVID-19 pandemic is forcing us to reconsider what it means to be in touch with others. In this sense, Gonzalez-Torres' work speaks to the challenges of our own time and invites us to try new ways of coming together, not just in fear but also in hope.

WHERE: Instagram Live —> @m_otayek
WHEN: 8 PM Berlin / 2 PM NYC
More information: https://motayek.com/fortune