Past Event
Black Families Through Queer Eyes
Virtual Screening with Family Pictures USA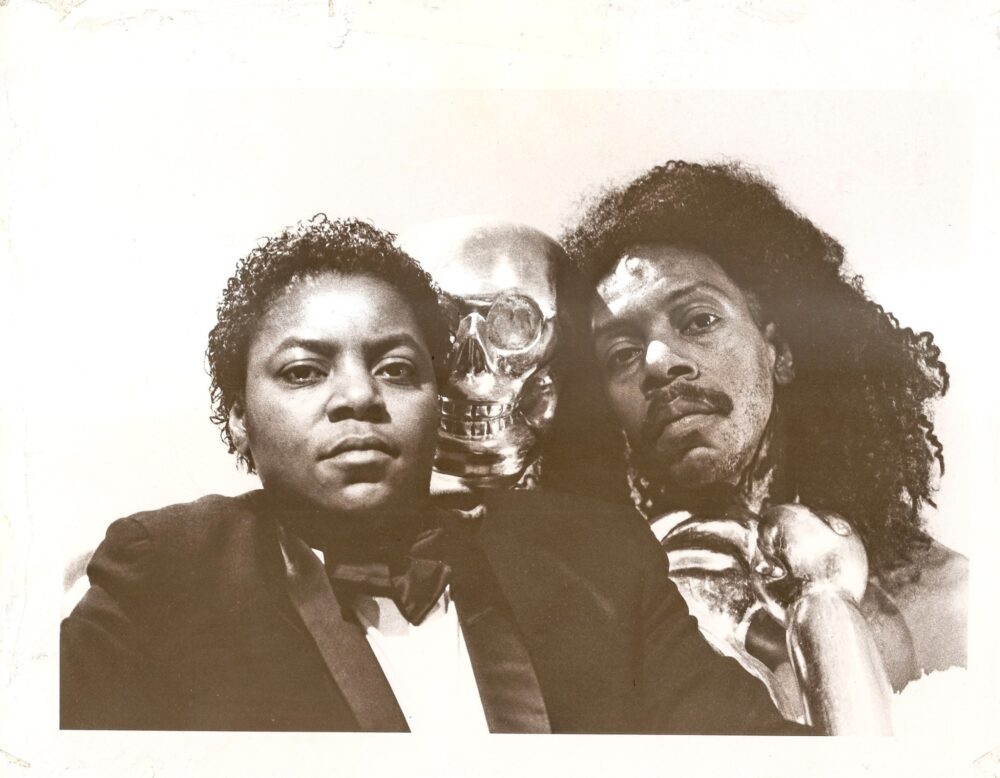 To celebrate the 25th anniversary of Thomas Allen Harris' debut film VINTAGE: FAMILIES OF VALUE! Film Streaming and Panel with Filmmaker
About this Event
What:
To celebrate the 25th anniversary of Thomas Allen Harris' debut film VINTAGE: FAMILIES OF VALUE, Third World Newsreel and Family Pictures USA present "Black Families Through Queer Eyes," a virtual screening and panel discussion.
When:
July 21, 12 PM to July 23 , 12 PM, Film Streaming on Vimeo.
July 22, 6PM, Panel with Thomas Allen Harris, Shari Frilot, and Rajendra Roy and others
RSVP:
When you RSVP to this event, you will receive the time-limited link to VINTAGE: FAMILIES OF VALUE and a link to the July 22nd panel discussion and photo sharing event.
About the Film:
VINTAGE: FAMILIES OF VALUE is an experiment in community storytelling. Three pairs of queer Black siblings – including the filmmaker and his younger brother Lyle Ashton Harris – take up cameras to document their families from separate angles. Weaving tender and difficult conversations about parent-child relationships, gender identity, and living with HIV, Harris assembles a video family album that is also a celebration of queer Black intimacy.
About the Panel:
A panel discussion with filmmaker Thomas Allen Harris, filmmaker/artist and Sundance New Frontier programmer Shari Frilot, and MoMA Chief Curator of Film Rajendra Roy. The panel will place VINTAGE within the broader contexts of 1990's Black Queer experimental filmmaking and current activism. Following the panel, Family Pictures USA has invited artists, filmmakers, and activists to share their own family photographs and expand our notions of family as seen through queer and trans eyes. This multigenerational, multicultural group will take up the project of VINTAGE in assembling a communal queer family album and a progressive, inclusive vision of family across space and time.
Invited artists include: Cecilia Aldarondo, Brittany Bland, Luchina Fisher, E. Patrick Johnson, Nancy Kates, PJ Raval, Yvonne Welbon.
Black Families Through Queer Eyes event is co-presented by Bi.org, Black Public Media, the Documentary Forum at CCNY, NewFest, QUEER|ART|FILM, Revry.tv, Sisters in Cinema, Visual AIDS, and others.
Bios:
Thomas Allen Harris uses film, video, photography, and performance to explore family and identity in a participatory model of filmmaking that he has been pioneering since 1990. Harris's television series Family Pictures USA, which was broadcast on PBS in August 2019, explores America through the lens of the family photo album. The series grew out of Harris' decade long socially engaged art project Digital Diaspora Family Reunion. Harris has received numerous awards including Guggenheim, Rockefeller and United States Artist Fellowships as well as an NAACP Image Award, an African Oscar and Emmy nominations. A member of Academy of Motion Picture Arts and Sciences, Harris is a Senior Lecturer at Yale University where he teaches courses around family narratives and community storytelling.
Family Pictures USA is a national TV series and socially engaged art project that elevates rural and underrepresented community stories through the lens of the family album. In collaboration with PBS, local station partners, and cultural organizations across the US, we conduct interviews, photo-sharing workshops, and performance events centered around images participants inherit, recover, and generate every day. The resulting community events, art installations and non-fiction programs reveal roots, connections, and provocative parallels refashioning a collective memory of place while inviting audiences to co-create a nuanced and diverse American family album with a new frame of reference for what defines our nation.