Past Event
CCS Bard Conversation with George Stanley Nsamba, Day With(out) Art 2020
CCS Bard Online Event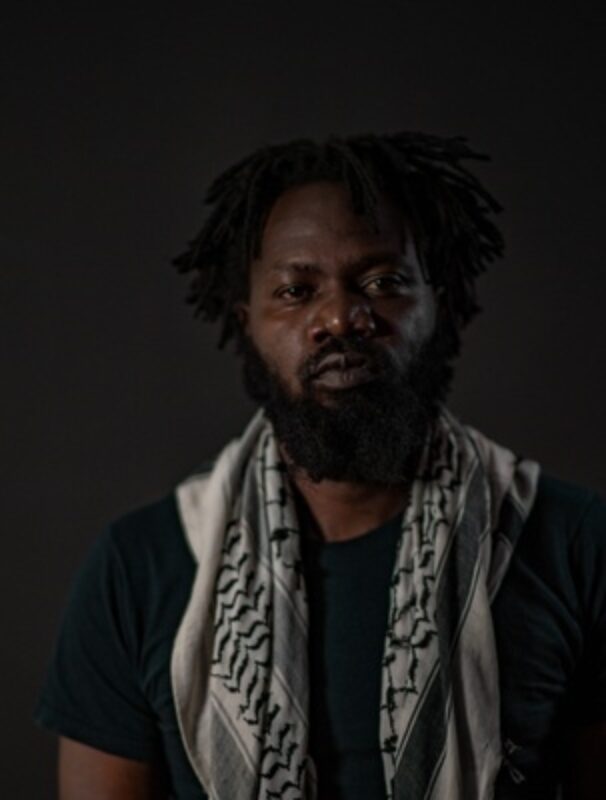 In conjunction with Day With(out) Art 2020, CCS Bard will host a discussion with artist, filmmaker, and activist George Stanley Nsamba on December 4, at 11am EST.
Believing in the power of art to tell people's stories, Nsamba has directed a number of films throughout his career that touch upon the lives of those living with HIV and AIDS. In his newly commissioned work, Finding Purpose (2020), the artist offers reflections on the experience of producing a film about teens born HIV positive in Uganda and the pervasive and discriminatory stigmas that cling to that status. This film builds upon the artist's distinctive commitment to intergenerational and youth-centered storytelling. Nsamba is also a devoted mentor, and in 2013 he founded The Ghetto Film Project in the slums of Naguru, as a way to train and empower youth in socially-engaged film production.
In this student-focused discussion between the filmmaker, members of Bard College, and the wider community, Nsamba will lead a conversation around his practice, the role of the artist in society, and the difficult yet important work of bringing personal narratives of HIV and AIDS to the fore.
This conversation is free and open to the public. Registration is required in advance here.
Prior to the event, participants are invited to learn more about Nsamba's practice through materials made available in this artist's profile. Questions for the artist can be submitted in advance via this Google Form.
George Stanley Nsamba is a filmmaker, spoken word artist, and human rights activist. In 2013, he founded The Ghetto Film Project to mentor and train youth in socially-engaged film production. Nsamba's films Time Irreversible (2017), The Dummy Team (2016), Silent Depression (2015), and Crafts: The Value of Life (2015) have screened throughout Africa and the United States.
About Day With(out) Art 2020: TRANSMISSIONS
CCS Bard is proud to partner with Visual AIDS for Day With(out) Art 2020 by presenting TRANSMISSIONS, a program of six new videos considering the impact of HIV and AIDS beyond the United States. The video program brings together artists working across the world: Jorge Bordello (Mexico), Gevi Dimitrakopoulou (Greece), Las Indetectables (Chile), Lucía Egaña Rojas (Chile/Spain), Charan Singh (India/UK), and George Stanley Nsamba (Uganda).
The program does not intend to give a comprehensive account of the global AIDS epidemic, but provides a platform for a diversity of voices from beyond the United States, offering insight into the divergent and overlapping experiences of people living with HIV around the world today. The six commissioned videos cover a broad range of subjects, such as the erasure of women living with HIV in South America, ineffective Western public health campaigns in India, and the realities of stigma and disclosure for young people in Uganda.
As the world continues to adapt to living with a new virus, COVID-19, these videos offer an opportunity to reflect on the resonances and differences between the two epidemics and their uneven distribution across geography, race, and gender.
TRANSMISSIONS will premiere on November 30 at 6pm EST as part of a special online screening event hosted by Visual AIDS and supported by CCS Bard. A live Q&A with the commissioned artists will follow the screening. Please RSVP here to receive updates about this event.
Beginning December 1, the video program will be available to view online at visualaids.org/transmissions.