Past Event
Cecilia Paredes and Chuck Ramirez: Photographing Identity Exhibition
Ruiz-Healy Art, NYC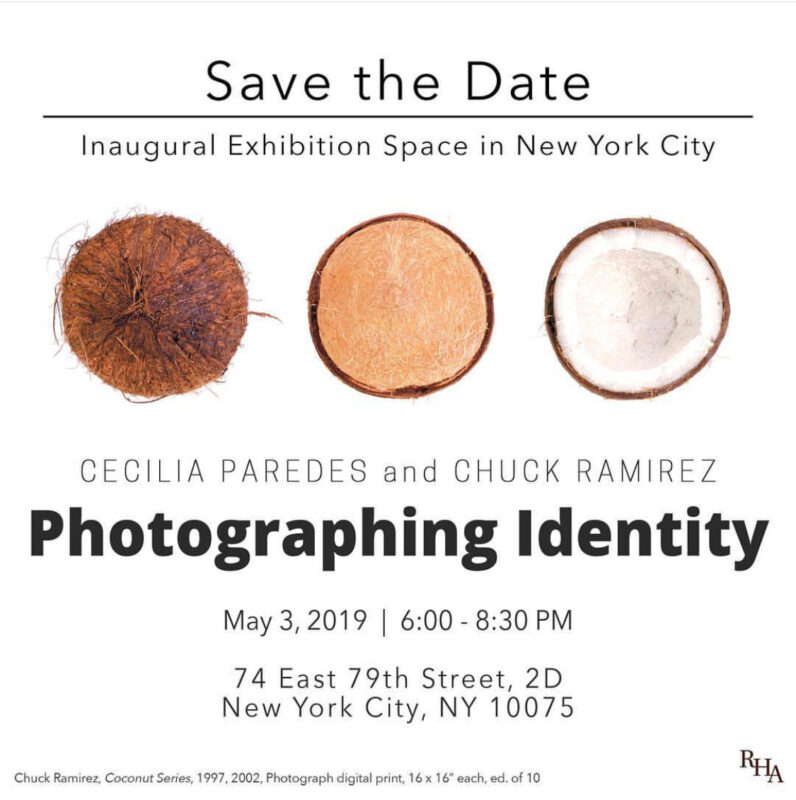 The opening exhibition features the work of Visual AIDS Artist Member Chuck Ramirez, (1962-2010) and Cecilia Paredes. Working within issues of identity, both artists use photography to confront fundamental questions regarding the human condition.
As a San Antonio-based artist and graphic designer, Chuck Ramirez processed and deconstructed the media world in which he lived in. Using typography and digital imaging technology, Ramirez isolated and worked to recontextualize familiar objects to explore the transitory nature of human existence. As an HIV positive artist, he addressed contemporary culture as well as margins of American culture, including the Mexican-American and queer experience.
Originally from Lima, Peru, and based in Philadelphia since the early 2000s, Cecilia Paredes combines themes found in nature- origins, camouflage, transformation, and her body- to acquire multiple identities through a blend of sculptural recreations and photography. The artist works on the theme of building her own identification with the part of the world where she lives or where she feels she can call home.

Gallery hours:
Tuesday through Saturday 11 AM – 6 PM and by appointment.
---