Past Event
Creative Pride: Reflection and Celebration
The National Arts Club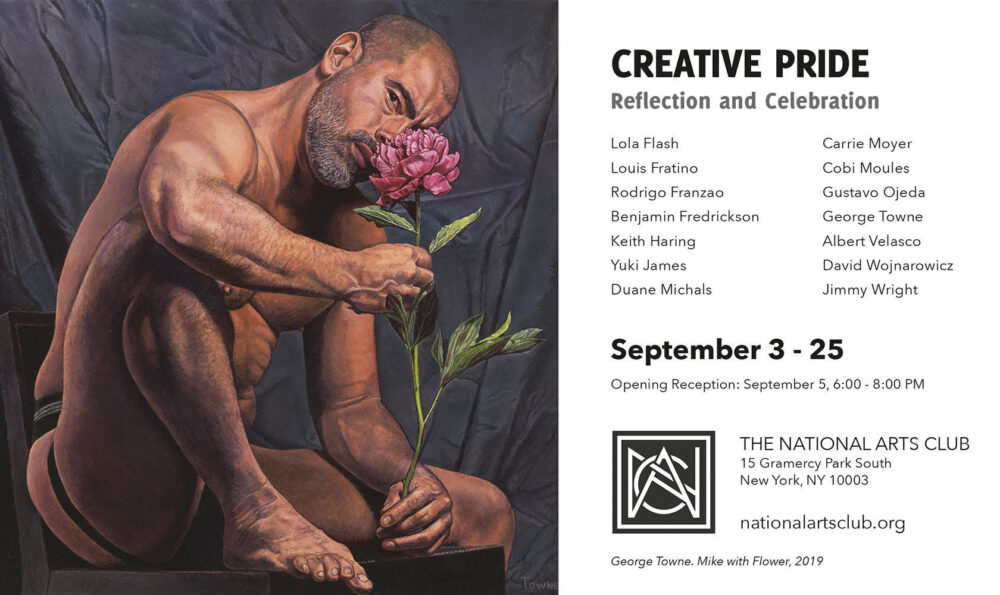 In honor of the 50th Anniversary of the 1969 Stonewall Riots that sparked the Gay Liberation Movement, The National Arts Club is proud to present Creative Pride.
Featured Visual AIDS Artist Members include George Towne, Benjamin Fredrickson, Keith Haring, and David Wojnarowicz, among other artists, Lola Flash, Louis Fratino, Rodrigo Franzao, Benjamin Fredrickson, Yuki James, Duane Michals, Carrie Moyer, Cobi Moules, Gustavo Ojeda, Albert Velasco, and Jimmy Wright.
Tribute will also be paid to National Arts Club Medal of Honor recipients Tennessee Williams, Allen Ginsberg and Leonard Bernstein for their landmark contributions to American culture.
---