Past Event
Darrel Ellis: A Composite Being
Candice Madey Gallery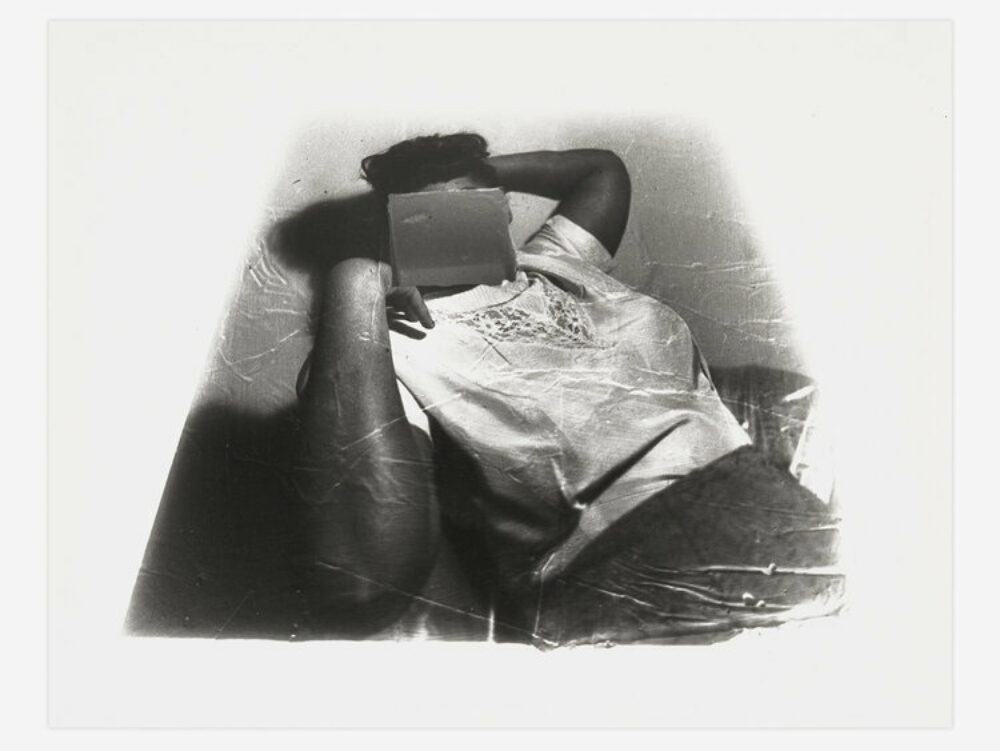 Darrel Ellis
A Composite Being
April 17 – May 29, 2021
Opening event: Saturday, April 17, 12–6pm
CANDICE MADEY is delighted to announce representation of the estate of Darrel Ellis (1958–1992), an artist whose conceptual photographs created a new and radical approach to portraiture. Part of an '80s art movement in the Bronx where he grew up, Ellis also figured prominently in the downtown New York scene. CANDICE MADEY will present an exhibition of rarely seen works on paper, photographs and paintings spanning a decade that explore Ellis's complex and evolving relationship to portraiture.
A Composite Being includes images of Ellis's friends, family, and self-portraits, some made through direct observation, and others filtered through the perspective of other photographers, including, importantly, his father. Ellis never met his father, Thomas Ellis, a studio photographer who captured a lively social scene in Harlem and the South Bronx in the 1950s. The elder Ellis, a postal worker at the time of his death, was unjustly killed by police two months before his son Darrel was born. The elder Ellis left behind an extensive archive of family photographs, which were discovered by Ellis when he was a student at The Whitney Independent Study Program in his early twenties. Over the next decade, Ellis would allow his father's work to inform his own.
Early works in A Composite Being present intimate, confident and lively depictions of people Ellis knew well, while later work in the exhibition is increasingly experimental and elegiac. Ellis's approach was consistently empathetic; he often attempted to see his subjects (or himself) through the eyes of others, exploring the psychological interaction that occurs between subject and viewer. In a journal dated circa 1989, Ellis wrote:
What is a human being? A composite being.
What is it we see and feel and experience about another human being?
Near the end of his life, Ellis created self-portraits based on photographs taken by other artists, such as Robert Mapplethorpe, Peter Hujar or Allen Frame. He also staged pictures of himself enacting reductive stereotypes of a Black man: security guard, beggar, Black Panther. He made observational portraits of his family and continued to work conceptually from his father's photographs. Ellis was intrigued by non-Western spiritual traditions but his approach to metaphysical questions was concrete: he explored the influence of shared experience and questioned how private and social identities are shaped by collective memory.
Employing multi-media analog processes, Ellis anticipated the use of repetition and revision that is now common practice in digital photography. For instance, Ellis projected his father's negatives onto sculpted surfaces and photographed the bent projections, creating new negatives from which to work. Fractured images were further redrawn, repainted or rephotographed–each iteration capturing a distinctive emotional register. At times, faces are obscured with overpainting. Artist and art historian Deborah Willis described the work as conveying "the notion of absence ... through excision or obstruction."
Ellis's life was cut short by AIDS in 1992 at age 33. His work was celebrated in Nan Goldin's seminal exhibition Witness Against Our Vanishing at Artists Space in 1989, which drew attention to the devastating impact of AIDS on the artists' community. The exhibition was also a flashpoint in the culture wars due to David Wojnarowicz's controversial essay for the catalogue. Shortly after Ellis's death, a series of his photographs was featured in New Photography 8 at the Museum of Modern Art; and in 1996, Allen Frame organized a large-scale retrospective at Art in General that traveled to numerous institutions nationally. Ellis's work is in the collections of The Baltimore Museum of Art; the Bronx Museum of the Arts; The Brooklyn Museum of Art; The Metropolitan Museum of Art; and the Museum of Modern Art, New York. A solo exhibition will take place at the Not Vital Foundation, Ardez, Switzerland in August 2021, and a major monograph published by Visual AIDS is forthcoming, fall 2021.
The gallery is open to the public Thursday to Saturday, 11am to 6pm, with a limited number of visitors permitted at a time and with enhanced safety measures in place. Advance appointments are recommended. To schedule an appointment online, click HERE or email: info@candicemadey.com.