Past Event
Darrel Ellis: Regeneration
Baltimore Museum of Art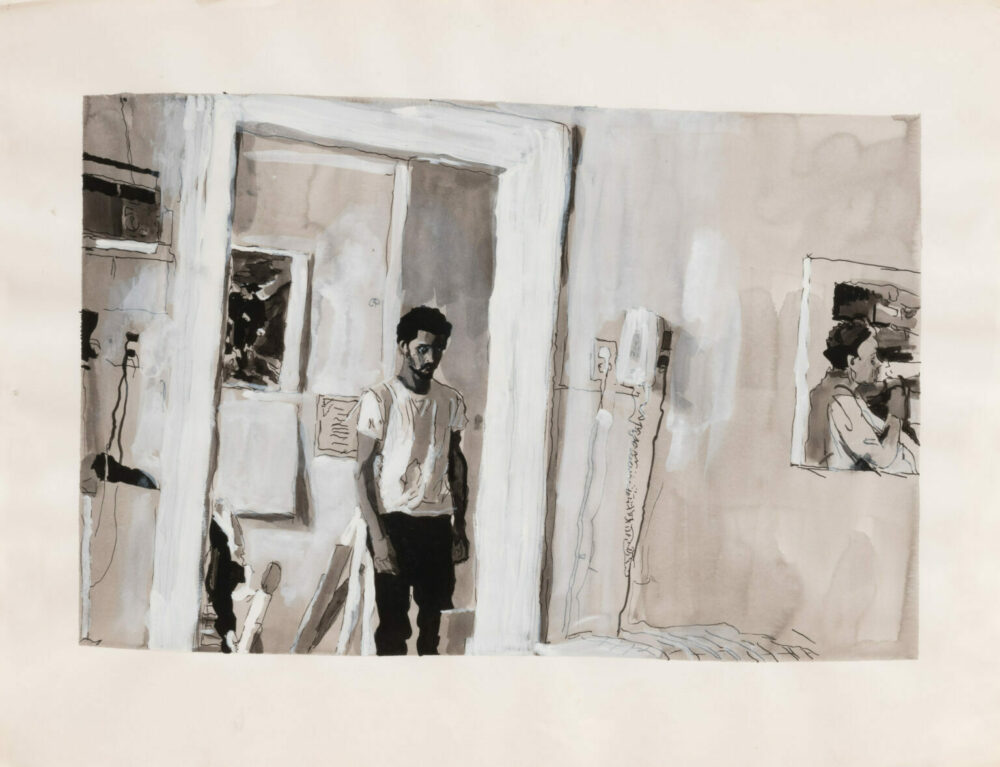 Co-organized with The Bronx Museum of the Arts, this is the first comprehensive museum exhibition of the profoundly moving and complex work of Darrel Ellis (19581992).
Ellis created a multifaceted body of work that merges painting, printmaking, photography, and drawing before he died of AIDS-related causes at age 33. During his lifetime, his work was included in important contemporary surveys but only now is garnering the posthumous attention it deserves.
The exhibition includes works from major public and private collections, as well as loans from artists for whom Ellis's work serves as a crucial influence. Among the most poignant and historically significant works are a group of portraits that demonstrate how Ellis documented the experience of living with the AIDS virus. The largest body of work in the exhibition encompass variations on portraits of family members that he pictured and re-pictured in varied media.
Ellis's approach to appropriation was unique among contemporaries as he often used his deceased father's photographic archives as primary source material. The exhibition also features a selection of ephemera that provides insights into the artist's interventions in the art historical canon as well as technical models that reconstruct his complex working processes.
This exhibition is organized by Leslie Cozzi, BMA Associate Curator of Prints, Drawings, and Photographs.
---
---
Related Artists