Past Event
David Wojnarowicz @ MUDAM Luxembourg
Mudam Luxembourg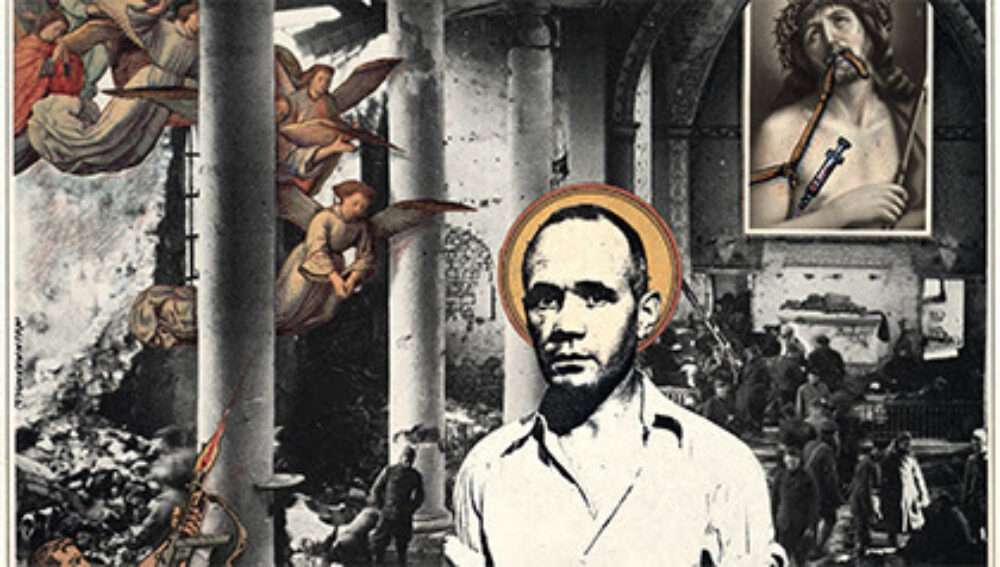 David Wojnarowicz, Untitled (Genet after Brassaï), 1979. Private collection © Photo : Carson Zullinger
From the end of the 1970s, Visual AIDS Artist Member David Wojnarowicz created works that combined photography, painting, music, sculpture, writing and activism. The self-taught artist emerged in the New York of the 1980s, a period marked by an overflow of creative energy, but also by great economic precariousness and profound cultural changes. The crossover of different movements – graffiti, no wave and new wave music, conceptual photography, performance, neo-expressionist painting to name but a few – turned the city into an unparalleled artistic laboratory. David Wojnarowicz refused to embrace any particular style, instead choosing to adopt a wide variety of techniques in an ever-radical spirit.
Emblematic of the figure of the outsider artist in the 1980s, David Wojnarowicz became an advocate for people with AIDS as a growing number of friends, lovers, and members of the gay community began to die as a result of government inaction. His art work documents and illuminates a dark period in US history: the AIDS crisis and the cultural conflicts of the 1980s and early 1990s. His work finds a place among that of iconoclastic voices of writers Walt Whitman and William D. Burroughs, who explored American myths, their perpetuation, repercussions and their violence. Like them, David Wojnarowicz dealt with timeless topics: sex, spirituality, love and loss. He once wrote: "To make the private into something public is an action that has terrific repercussions".
"With rage and beauty, David Wojnarowicz has created an art that questions power, and especially why some lives are visible and others are hidden." – David Breslin, co-curator of the exhibition
Biographical note
David Wojnarowicz was born in 1954 and died in 1992. He lived and worked in New York. His work has been the subject of solo exhibitions including the P.P.O.W. Gallery in New York, or in institutions such as the Fondation Cartier in Paris (1986), The Kitchen in New York (1989), the Gallery 44 Center for Contemporary Photography in Toronto (1996), the New Museum in New York (1999) and Between Bridges in Berlin (2006). His works have been displayed in group exhibitions and international events such as the 41st Rencontres d'Arles (2010) and the 10th Biennial of Gwangju (2014) and form part of numerous collections around the world such as the MoMA, the Virginia Museum of Fine Arts, the Tel Aviv Museum of Art, the Art Institute of Chicago, the Rubell Family Collection in Miami and the Broad Art Foundation in Los Angeles. Wojnarowicz was awarded the Louis Comfort Tiffany Award in 1991.
Curators:
David Breslin
David Kiehl
---