Past Event
Zimmerli At Home: TRANSMISSIONS
The Zimmerli Art Museum, Mason Gross School of the Arts, and Rutgers Global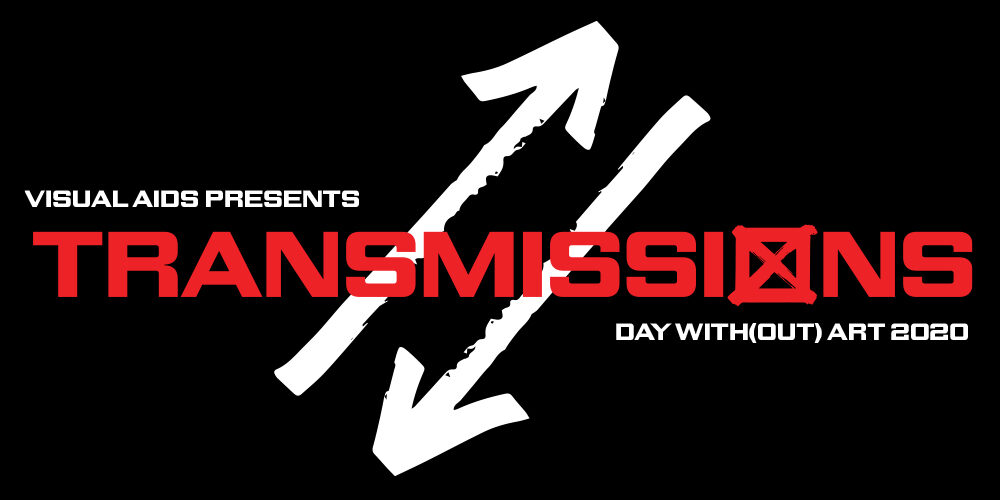 Transmissions, Day With(Out) Art 2020
The Zimmerli Art Museum, Mason Gross School of the Arts, and Rutgers Global are proud to partner with Visual AIDS for Day With(out) Art 2020 by presenting TRANSMISSIONS, a program of six new videos considering the impact of HIV and AIDS beyond the United States. The video program brings together artists working across the world: Jorge Bordello (Mexico), Gevi Dimitrakopoulou (Greece), Las Indetectables (Chile), Lucía Egaña Rojas (Chile/Spain), Charan Singh (India/UK), and George Stanley Nsamba (Uganda).
The program does not intend to give a comprehensive account of the global AIDS epidemic, but provides a platform for a diversity of voices from beyond the United States, offering insight into the divergent and overlapping experiences of people living with HIV around the world today. The six commissioned videos cover a broad range of subjects, such as the erasure of women living with HIV in South America, ineffective Western public health campaigns in India, and the realities of stigma and disclosure for young people in Uganda.
As the world continues to adapt to living with a new virus, COVID-19, these videos offer an opportunity to reflect on the resonances and differences between the two epidemics and their uneven distribution across geography, race, and gender.
We will host a live Zoom screening of the TRANSMISSIONS video program at 9am on Tuesday, December 1, as the first part of a day-long dual commemoration of Day With(out) Art and the legacy of Tom Sokolowski, the Zimmerli's director who passed away in May and was a co-founder of Visual AIDS. Register here.
During the "Art After Hours" portion of the evening, we will hold a live Zoom panel at 7pm on the historical and contemporary intersections of HIV/AIDS advocacy and the arts. Visual artist and Mason Gross professor Jeanine Oleson will moderate a conversation between Nelson Santos, an artist, curator, and former director of Visual AIDS; Allen Frame, a photographer and writer who has long worked with Visual AIDS; Dr. Perry N. Halkitis, Dean of the Rutgers School of Public Health; and Donna Gustafson, the Zimmerli's Curator of American and Modern Art, Mellon Director of Academic Programs, and currently the museum's interim director. Register for the 7pm panel here.
Beginning December 1, the video program will be available to view online any time at visualaids.org/transmissions.
Visual AIDS is a New York-based non-profit that utilizes art to fight AIDS by provoking dialogue, supporting HIV+ artists, and preserving a legacy, because AIDS is not over.
Programming presented during Art Before/After Hours: Day With(out) Art is supported by the Thomas Sokolowski Memorial Fund, established in 2020 to ensure that the Zimmerli Art Museum continues its mission as a place to foster interactions for a better understanding of one another and galvanize action for the betterment of the world. The Memorial Fund is made possible by lead support from PNC Bank. Additional support was received from the Zimmerli staff and Board of Directors; Rutgers faculty, students, and alumni; and friends of the museum.