Past Event
Day With(out) Art Film Screening: Last Address
A Film by Ira Sachs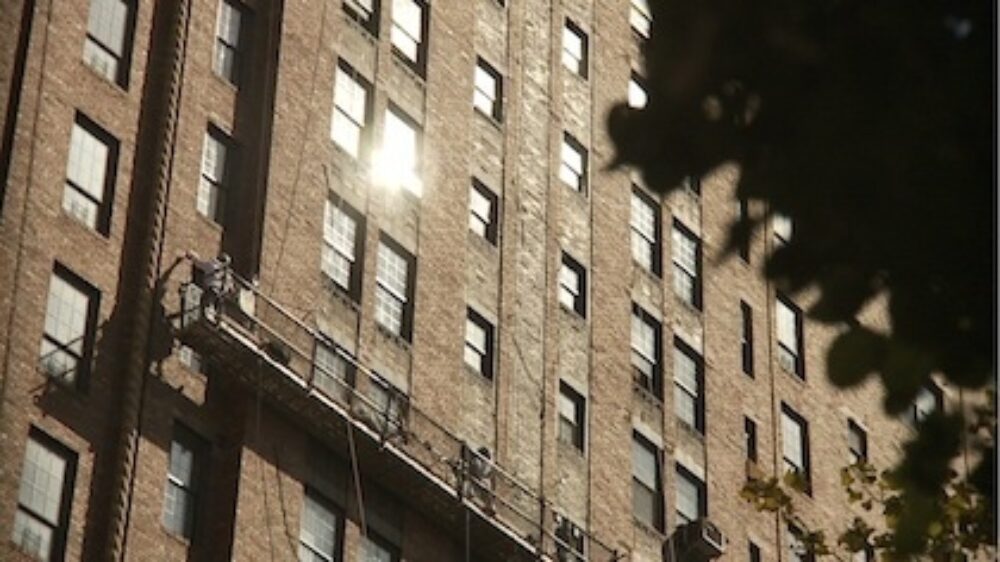 "Last Address" film still
Visual AIDS observed Day With(out) Art with simultaneous screenings of Last Address, a film by Ira Sachs.
Keith Haring, Robert Mapplethorpe, Norman René, Peter Hujar, Ethyl Eichelberger, Felix Gonzalez-Torres, Cookie Mueller, Klaus Nomi....the list of New York artists who died of AIDS over the last 30 years is countless, and the loss immeasurable.
Last Address, by filmmaker Ira Sachs, uses images of the exteriors of the houses, apartment buildings, and lofts where these and others were living at the time of their deaths to mark the disappearance of a generation. The elegaic film is a remembrance of that loss, as well as an evocation of the continued presence of these artists' work in our lives and culture.
Screening locations on December 1, 2010:
Whitney, New Museum, Museum of Art & Design, El Museo del Barrio, Tate Modern, The Getty, Andy Warhol Museum, Wexner Center for the Arts, Museum of Sex, Nakamura Keith Haring Collection, Memphis Brooks Museum of Art, Rachel Uffner Gallery, Grey Art Gallery at NYU, Center for Curatorial Studies at Bard College, School of the Art Institute of Chicago, Union Gallery at University of Arizona, Fales Library & Special Collections at NYU, and The LGBT Center of NYC
Ira Sachs is a filmmaker based in New York City. His films include, Keep the Lights On, which premiered at the 2012 Sundance Film Festival and was awarded the Teddy Award at the 2012 Berlin Film Festival. Sachs' previous work includes Married Life, The Delta, and the 2005 Sundance Grand Jury Prize–winning Forty Shades of Blue. His short film, Last Address, honoring a group of New York City artists who died of AIDS, has been included in the permanent collections of the Whitney Museum of American Art and the Museum of Modern Art.
Watch Last Address here and learn more about each of the artists honored in the film -- including biographies, interviews, performance videos, audio recordings, and essays.
8 min; HD; color; 2009
Official selection of the Sundance Film Festival 2010
Berlin International Film Festival - Panorama, 2010
---