Past Event
Diamonds & Pearls: Remembrances & Recent Thinking on the Memorial Dress
PATINA DU PREY'S MEMORIAL DRESS: 1993 TO 2007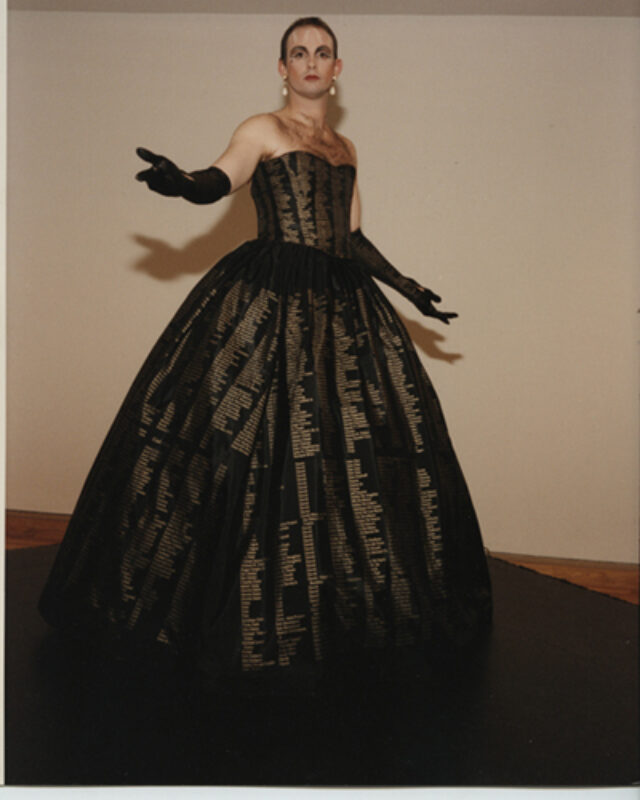 Visual AIDS and Artists Space presented: Diamonds & Pearls: Remembrances and Recent Thinking on the Memorial Dress, a Panel Talk with Hunter Reynolds, Lia Gangitano, Alexander Gray, and Simon Watson. Moderated by Benjamin Weil and Amy Sadao. Artists Space, NY.
Hunter Reynolds is a visual artist and AIDS activist. He was an early member of ACT UP, and in 1989 created Art Positive, and affinity group of ACT UP to fight homophobia and censorship in the arts. For over twenty years, Reynolds has been using photography, performances, and installations to express his experience as an HIV positive gay man living in the age of AIDS. Reynolds' works address the issues of gender identity, social, political, and sexual histories, mourning and loss, survival, hope, and healing.
The panel was in conjunction with Artists Space's exhibition "Patina du Prey: Memorial Dress, A Historical Time Line 1993 to 2007." Curated by Cay Sophie Rabinowitz and Christian Rattemeyer. Music for the exhibition composed by Edmund Campion. The exhibition was dedicated to the memory of Ray Navarro.