Past Event
Give Life to Art: The First Step
PRESENTED BY GALLERY (+) POSITIVE AND VISUAL AIDS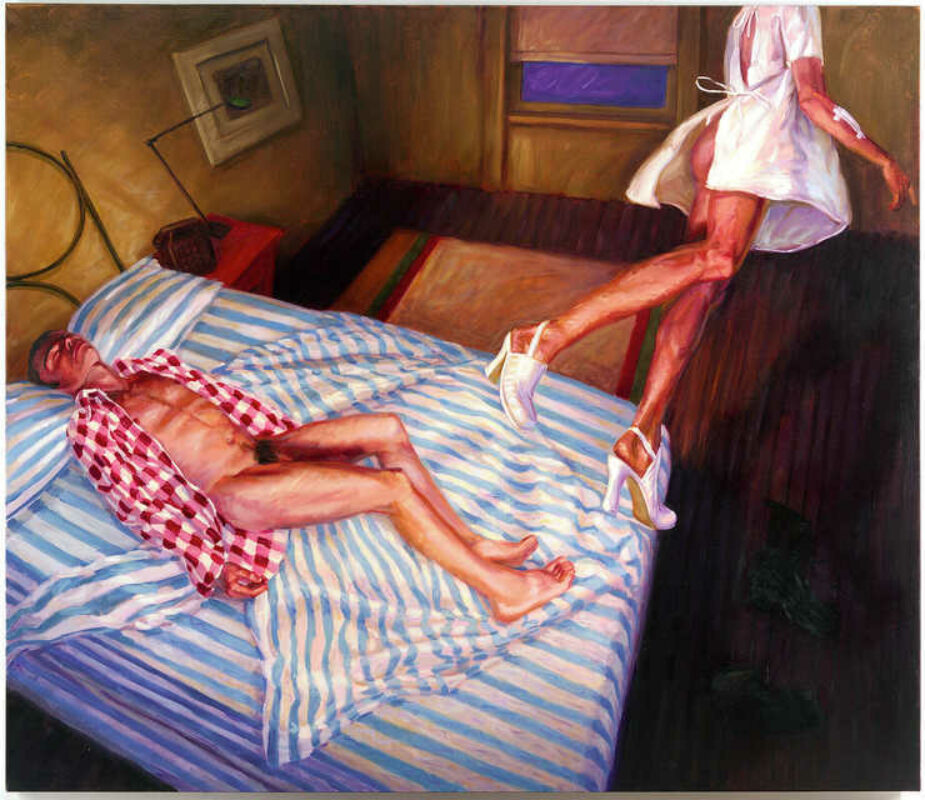 Hugh Steers, Stripes and Plaid, 1994
Exhibition and Benefit Event for Gallery (+) Positive. Featuring the work of Steven Arnold, Copy Berg, Rev. J. W. Canty, Valerie Caris, Luis Carle, Joaquin Carter, Craig Coleman, Jose Luis Cortes, Bruce Cratsley, William Cullum, John Dugdale, Sean Earley, Robert Farber, Keith Haring, Robert Mapplethorpe, Eric Molnar, Frank Moore, Mark Morrisroe, Eric Rhein, Abnel Rodriguez, hugh Steers, Steed Taylor, Benjamin Trimmier, David Wojnarowicz, Martin Wong, Steven Wolf, and Edward Zujkowski.
Curatorial contributions by Guillermo Alonso, Paul Bridgewater, John Paradiso, John Wessel & Billy O'Connor, Nick Debs, Leslie Nolen, Nancy Moore, and Scott Catto.
Special appearances by Joey Arias, Raven-O and Varla Jean Merman.
---