Past Event
Hi Tiger Performance
Le Petit Versailles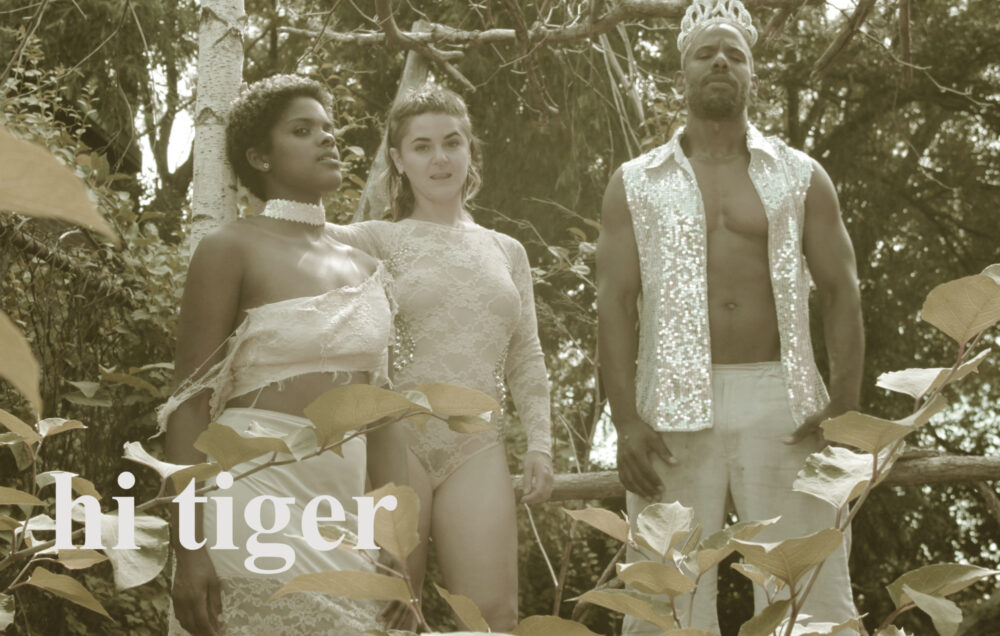 Hi Tiger, the music based performance group from Portland, Maine lands at Le Petit Versailles for a three hour art punk experience. The event begins at 7 with performance at 8.
Hi Tiger is a group of artists, music producers and instrumentalists. Performances are conceived and directed by Visual AIDS Artist+ Member Derek Jackson (lyrics / vocals) and include LED sculpture by PSBL, fierceness by Nicole Antoinette & Amandaconda, and lighting by Ray Littlefield. Hi Tiger performs live vocals and choreography with musical accompaniment produced by a growing roster of beat makers and musicians including Chris DiRocco, James Paul Cooper, Jacob Pitcher, Remy Brecht, 32 French, Sam Lee and Jack Reynolds.
Hi Tiger's current work is inspired by science fiction, 90's advertising, queer culture, brown skin, blonde tips and current production trends in popular music. They incorporate contemporary performance techniques and stage design to create a context for sharing synaesthetic responses to music.
Since 2009, Hi Tiger has been featured in performances at Brooklyn Academy of Music, Spectrum NYC, Portland Pride (Maine), Port City Music Hall (Portland), Geno's Rock Club, Empire Dine & Dance, and Zero Station. In 2013 and again in 2014, Hi Tiger worked with Visual AIDS Archive Project and Artist+ Registry in support of their mission to teach about AIDS art activism and the lasting importance of HIV-positive visual artists.