Past Event
Hija de Perra: Living in Foul exhibition
Hessel Museum of Art, CCS Bard Galleries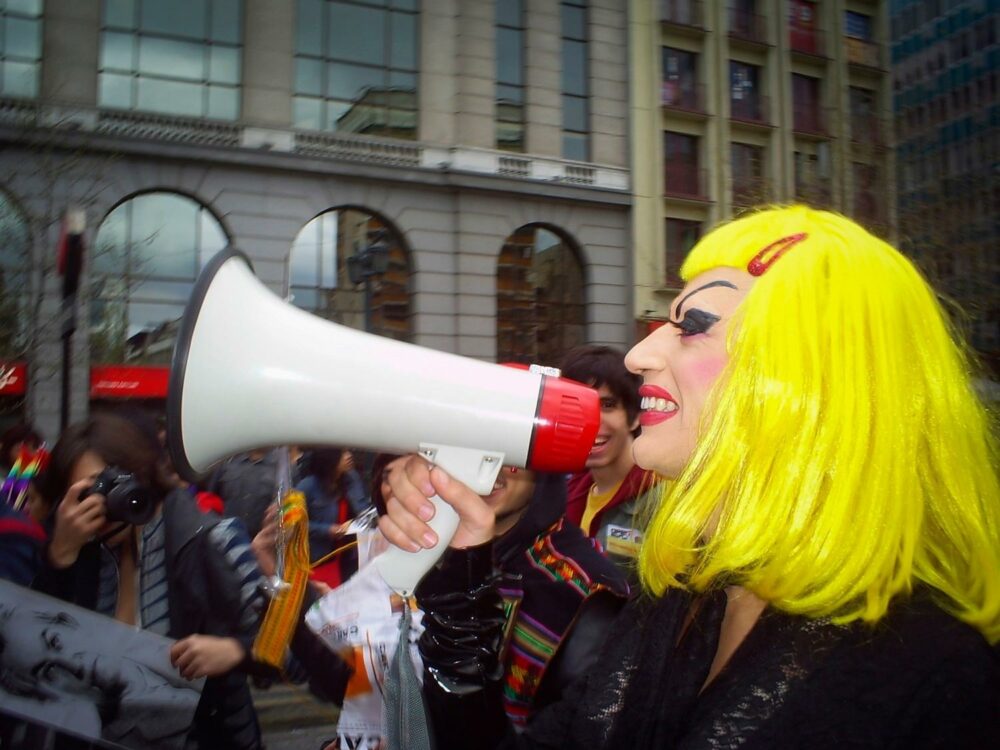 Hija de Perra's personal archive.
A radical figure of countercultural sexuality in Chile and Latin America, Hija de Perra (d. 2014, age 34) was a drag artist, activist, essayist, and educator. When performing in nightclubs, acting in films and music videos, and speaking at marches and universities on safe sex, gender, and sexuality, she overtly embraced an aesthetic of filth and obscenity.
Even as she embodied a non-conforming gender and sexual identity, Hija de Perra (which translates to "daughter of a bitch" in Spanish) disavowed the term "queer" and offered a critique of queer theory as a field of study imported from the Global North. By the early 2000s, queer theoretical discourse had been translocated to Latin American academic settings and was becoming normalized. The artist, who emerged around that time, claimed that counter to its progressive aims, it "colonizes our poor, aspirational and third world South American context," by imposing its rhetorics onto pre-existing local conceptions of sexual dissidence and disobedience.
Living in Foul draws attention to transnational critiques of queer theory and practices of sexual dissidence from the Southern hemisphere, for which Hija de Perra is a crucial reference point. Opening with a video of one of her academic lectures, the exhibition presents documentation of the artist's live performances, alongside writings, photographs, video clips, and interviews. These are framed by a new commissioned installation by artist and writer Jota Mombaça (b. 1991), which offers a conceptual map for understanding the discursive and embodied practice of Hija de Perra. The installation features two veiled video-lectures, one by Mombaça and the other by artist Pêdra Costa (b. 1978), in which they problematize the idea of a subaltern speech and consider unconventional bodily organs as sites of knowledge production.
The first institutional presentation of Hija de Perra's work in North America, Living in Foul contributes original research to scholarship around her work, also through a small publication accompanying the exhibition.
Videos, photographs, and archival materials in the exhibition from Arte en Acción, CUDS (Colectivo Universitario de Disidencia Sexual), Jorge Matta, Lorena Ormeño, Wincy Oyarce, Jorge Panchana, Rosita Peñaloza, Revista Fill, and Víctor Hugo Robles, "El Che de los Gays."
Curated by Julia Eilers Smith