Past Event
I, Of Course, Was Livid: reading + talkback
Housing Works Bookstore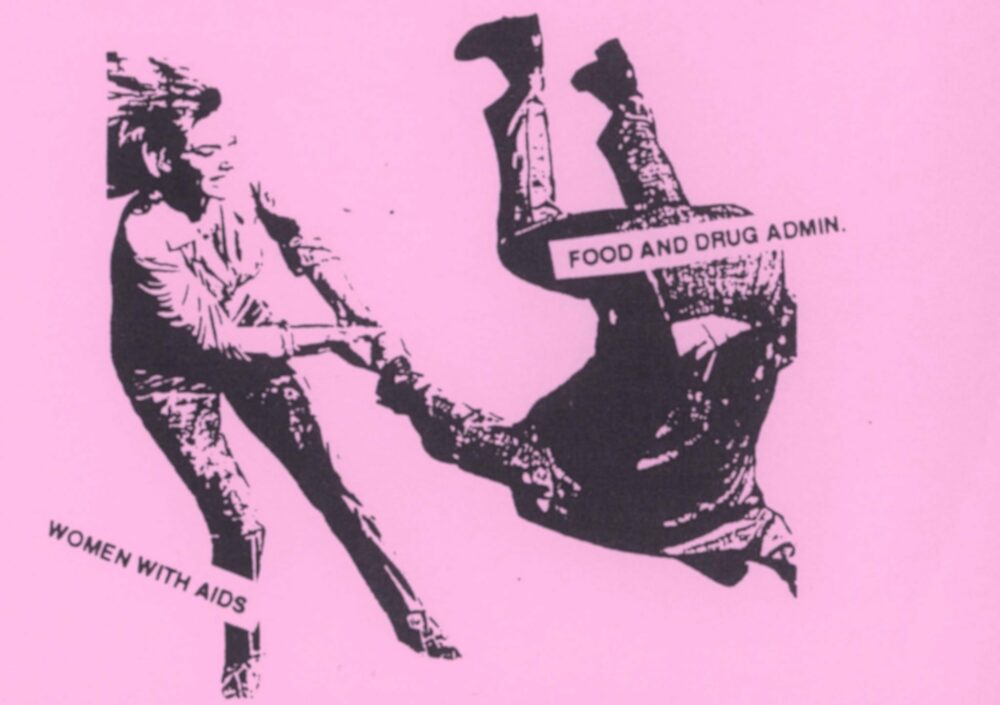 Artist Unknown, from an ACT UP Womens' Caucus flyer, c.1990, regarding the activism that occurred around changing the CDC's definition of AIDS. Judy Sisneros ACT UP/Los Angeles Records, ONE Archives at the USC Libraries.
I, OF COURSE, WAS LIVID

a reading of a work in progress + talkback for LOVE POSITIVE WOMEN
brought you by Housing Works + What Would an HIV Doula Do?
Feb 12, 7pm
Housing Works Bookstore
Free

Join Housing Works and What Would an HIV Doula Do? for a reading of I OF COURSE WAS LIVID, a play about the activism by women living with HIV that lead to the definition of AIDS becoming more inclusive in 1993. The play will be followed by a talkback about the experience of women living with HIV now with Malaya Manacop and Valerie Reyes-Jimenez, moderated by Jennifer Johnson Avril.

LOVE POSITIVE WOMEN (LPW) is an international series of grassroots events that uses Valentines Day as a backdrop, creating a platform for individuals and communities to engage in public and private acts of love and caring for women living with HIV. Working from a place of strength, LPW focuses on the idea of interconnectedness, relationship building, loving oneself and loving ones' community.

What Would an HIV Doula Do? (WWHIVDD) is a community of people joined in response to the ongoing AIDS Crisis. We understand a doula as someone who holds space during times of transition. We understand HIV as a series of transitions that begins long before being tested or getting a diagnosis, and continues after treatment. We know that since no one gets HIV alone, no one should have to deal with HIV alone. We doula ourselves, each other, institutions and culture.

Housing Works is a healing community of people living with and affected by HIV/AIDS. Our mission is to end the dual crises of homelessness and AIDS through relentless advocacy, the provision of lifesaving services, and entrepreneurial businesses that sustain our efforts.