Past Event
John Kelly: Underneath the Skin performance
NYU Skirball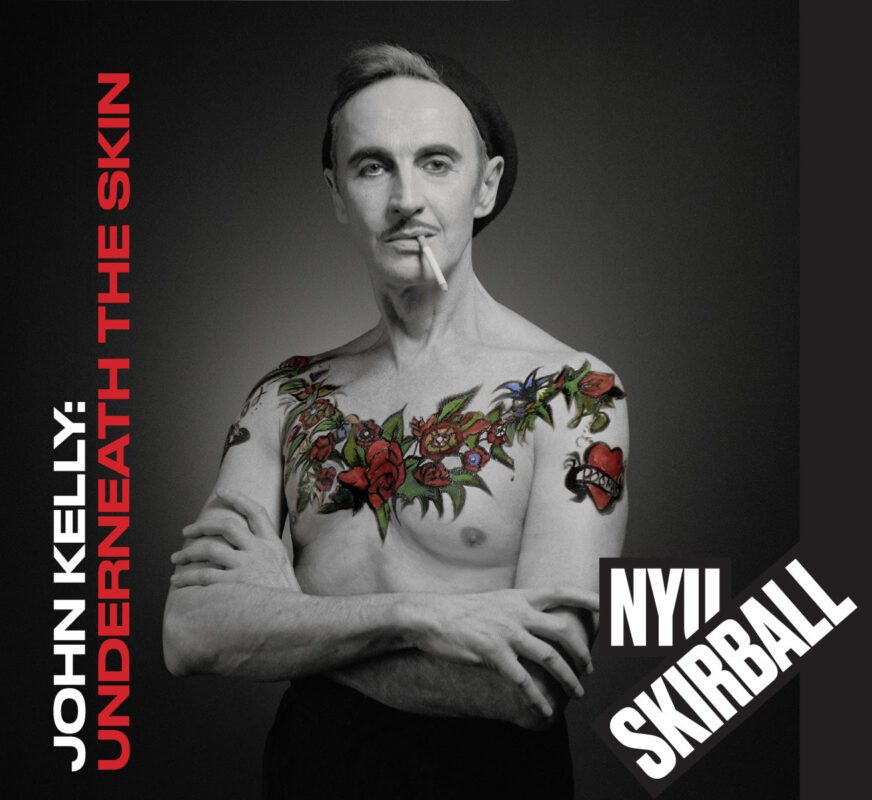 John Kelly: Underneath the Skin at NYU Skirball
Created and performed by Visual AIDS Artist Member John Kelly, Underneath the Skin, is a new solo work of dance-theater drawn from the life of the societal and sexual maverick, Samuel Steward (1909-1993). A novelist, poet, and scholar, Steward abandoned his post as a staid university professor to reinvent himself as a writer of gay erotic fiction (aka Phil Andros), and as one of the 20th century's most accomplished and influential tattoo artists (aka Philip Sparrow). He had trysts with Valentino, Lord Alfred Douglas, and Roy Fitzgerald (aka Rock Hudson); attracted the friendships of Gertrude Stein, Thornton Wilder, and Andre Gide; and having meticulously recorded every sexual encounter he ever had in his "Stud File," became an unofficial collaborator at the Kinsey Institute for Sex Research in the 1950s.
In this NYU Skirball commission, Kelly virtuosically combines Steward's drawings, letters, photographs, and manuscripts, with video projections and digital animations of Steward's tattoo designs and erotic illustrations, into a kaleidoscopic salute to a queer rebel.
John Kelly is a performance and visual artist, vocalist, and dancer. His performance works are sometimes autobiographical or character-driven, and other times focus on the struggles encountered by artists and social outsiders, and the nature of creative genius. His works have been performed at BAM's Next Wave Festival, La MaMa, the Metropolitan Museum of Art, and London's Tate Modern. His visual artwork is based in various aspects of self-portraiture, including drawing, painting, photography, and video. A recent solo exhibition included over 50 hand-drawn portraits of friends and lovers lost to the AIDS epidemic, and he recently completed his first graphic novel, A Friend Gave Me A Book. He has received two Obie Awards, two NEA American Masterpieces Awards, and fellowships from The American Academy in Rome as well as the Radcliffe Institute for Advanced Study. johnkellyperformance.org
Artist Member $25 ticket special with code "Sammy"
---