Past Event
John Walter: Courtship Disorder
White Cubicle Toilet Gallery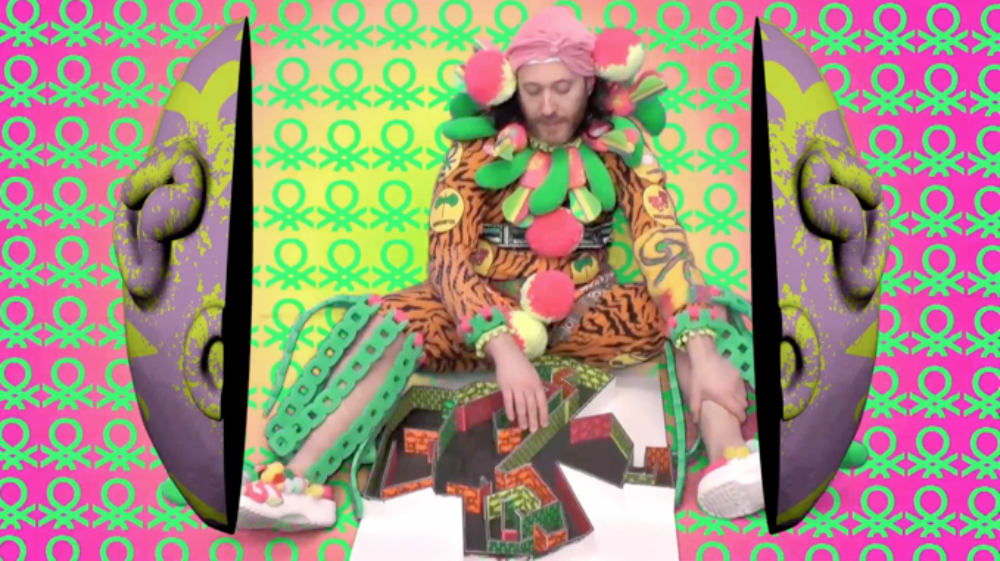 John Walter, 'Courtship Disorder' (still) HD video 5;11, 2015
John Walter
Courtship Disorder
A satellite project of Party Out Of Bounds: Nightlife As Activism Since 1980
curated by Emily Colucci and Osman Can Yerebakan
Tuesday September 29 2015, 8.30pm — Midnight
at the George and Dragon Public House, 2 Hackney Road, London E2
DJs of the night: tbc
Courtship Disorder by John Walter is a video of a pseudo-psychodrama set in a public toilet (cottage or tearoom). The video relates to Walter's epic installation Alien Sex Club in which he explores the spaces of sex (including the adult bookstore and the gay bathhouse) as spaces of sexual transmission risk. The video features two bar charts, which suggest CD4 counts and viral loads of HIV being measured and indexed against each other. This is the carnivalesque of cruising. The video explores the difference between public spaces that are re-purposed for sex in contrast to sex clubs, which are private spaces that re-stage transgression and fetishize it. Like much of Walter's work it employs an aesthetic that draws on the costuming of club kids such as Leigh Bowery. Walter's drag is jestered as opposed to gendered. Courtship Disorder is the seventh of 10 exhibitions at White Cubicle Toilet Gallery in 2015 to celebrate their 10th Anniversary and also part of the event program for Party Out Of Bounds: Nightlife As Activism Since 1980, curated by Emily Colucci and Osman Can Yerebakan.
John Walter (born 1978, Dartford) works in a range of media including drawing, painting, performance, video, music and sculpture. His installations are grounded in theoretical and empirical research, and they seduce visitors into engaging with complex and often uncomfortable subjects such as sexual health through his exuberant use of color, humor and hospitality. Walter creates fictions that begin with his personal experience and quote the voices of others, weaving them together into new epic works. The term 'Maximalist', which best describes his work, refers to an additive practice that values the relationships between things rather than their qualities in isolation. Walter's work is visually intricate, returning to specific lexicons of imagery such as tarot cards, which allow meanings to develop within multiple contexts.
Visual AIDS utilizes art to fight AIDS by provoking dialogue, supporting HIV+ artists, and preserving a legacy, because AIDS is not over. Visual AIDS is the only contemporary arts organization fully committed to HIV prevention and AIDS awareness through producing and presenting visual art projects, while assisting artists living with HIV/AIDS. Visual AIDS is committed to preserving and honoring the work of artists with HIV/AIDS and the artistic contributions of the AIDS movement. For more information about Visual AIDS, please visit www.visualaids.org
Party Out Of Bounds: Nightlife As Activism Since 1980 (La Mama Galleria, New York; 18/09/15 – 10/10/15), curated by Emily Colucci and Osman Can Yerebakan, will engage with the ongoing HIV/AIDS crisis through the lens of nightlife from the 1980s to the present. Since the beginning of the AIDS crisis, nightlife has been an escape, a community and a center for activism. Party Out Of Bounds will celebrate this notion of nightlife as an alternative form of HIV/AIDS activism and articulate its influence on different generations through a wide range of mediums from photography to ephemeral materials to site-specific installations and more. Acknowledging the past losses due to AIDS whether artists, performers, nightlife participants or the closure of these spaces themselves, the exhibition will highlight the artistic history of nightlife, as well as assert the continual importance and influence of nightlife on a younger generation of artists and activists.
Emily Colucci is a freelance art writer, independent curator and co-founder of Filthy Dreams, a blog looking at art and through a queer lens and a touch of camp.Osman Can Yerebakan is an independent art writer and curator based in New York. Osman, who holds a BA in Comparative Literature and an MA in Art Management, contributes to various online publications with his critique on contemporary art and curates exhibitions around NYC.
The White Cubicle Toilet Gallery measures 1.40 by 1.40 metres, is located within the Ladies Toilet of the George and Dragon, and works with no budget, staff or boundaries. Founded by Pablo Leon de la Barra in 2005, White Cubicle has since been presenting a discerning programme of local and international manifestations as an antidote to London's sometimes extremely commodified art scene. Past exhibitions have included Deborah Castillo, Gregorio Magnani, Butt Magazine, Federico Herrero, Terence Koh, i-Cabin, Steven Gontarski, Pixis Fanzine/Princess Julia and Hanah, General Idea and avaf, Basso Magazin, Carl Hopgood, Giles Round, Tim Noble and Sue Webster, Superm, (Brian Kenny and Slava Mogutin), Elkin Calderon, Wolfgang Tillmans, Calvin Holbrook/Hate Magazine, Husam el Odeh, Simon Popper, Fur, Dik Fagazine, Rick Castro/Abravanation, Jean Michel Wicker, Noki, Ellen Cantor, Karl Holmqvist, Julie Verhoeven, Aldo Chaparro, Esther Planas, Nikos Pantazopoulos, Luis Venegas, Twinklife, Paola Revenoiti, Rocky Alvarez, Benedetto Chirco, STH Magazine, Elmgreen & Dragset, Francesc Ruiz, Sico Carlier, Stefan Benchoam, Thomas Dozol, Marco Rountree, Aleksandra Mir, Cameron Irving, the Hundley Twins, Tetine, Prem Sahib, Scott King, Jorge de la Garza and many others…
In words of Aleksandra Mir "White Cubicle has become the stamp of approval for any self respecting artist of our generation."