Past Event
LOVE POSITIVE WOMEN 2021
Socially Distanced Valentine Making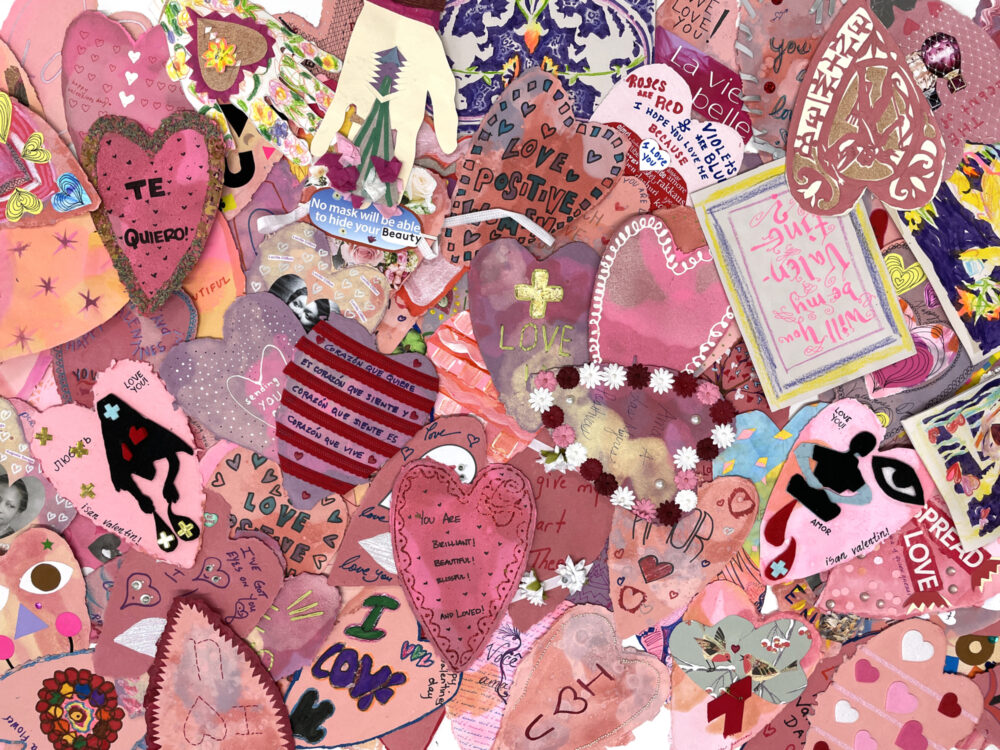 For LOVE POSITIVE WOMEN 2021, Visual AIDS, Fire Island Artist Residency, Positive Women's Network — USA, The Well Project, and Dieu Donne continued our longstanding collaboration to do something special for women and femmes living with HIV.
Unable to gather at Dieu Donne for our usual papermaking workshops, we invited over 75 artists across the US to decorate handmade paper hearts at home. Participants included Visual AIDS Artist Members, Fire Island Artist Residency alum, Dieu Donné staff and Studio Residents, and members of the Women's Empowerment Art Therapy Group.
Together, we decorated over 400 cards that were mailed to women and femmes with HIV around the world, reaching over twenty countries. See below for a selection of Valentines created for LOVE POSITIVE WOMEN 2021.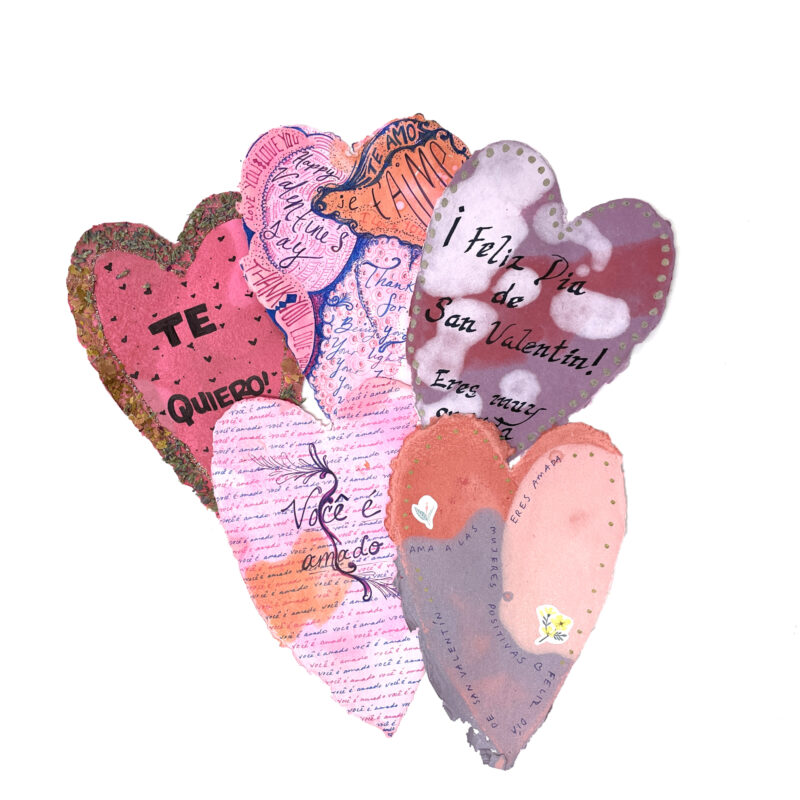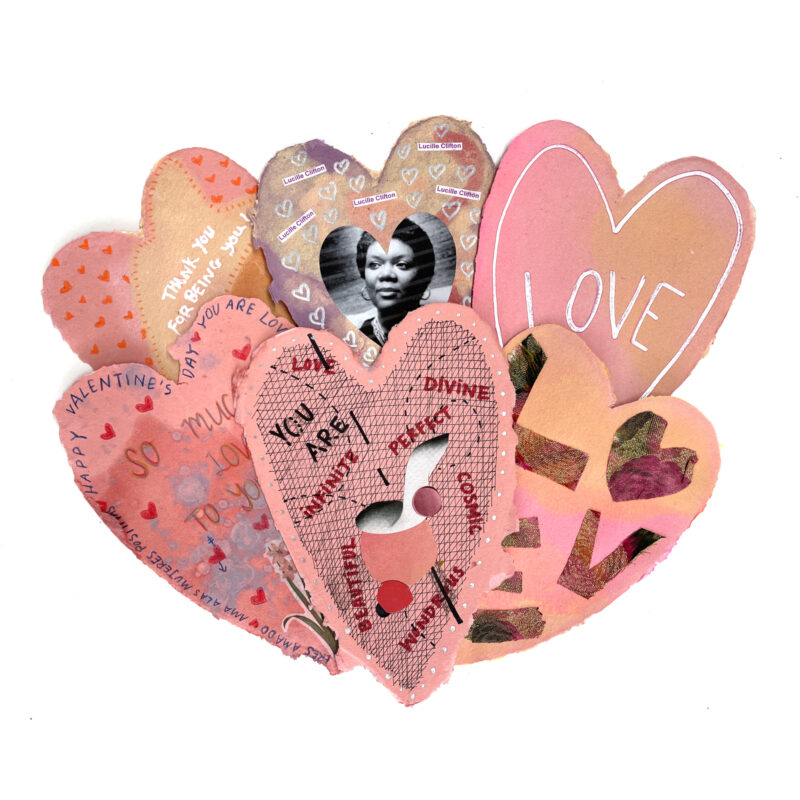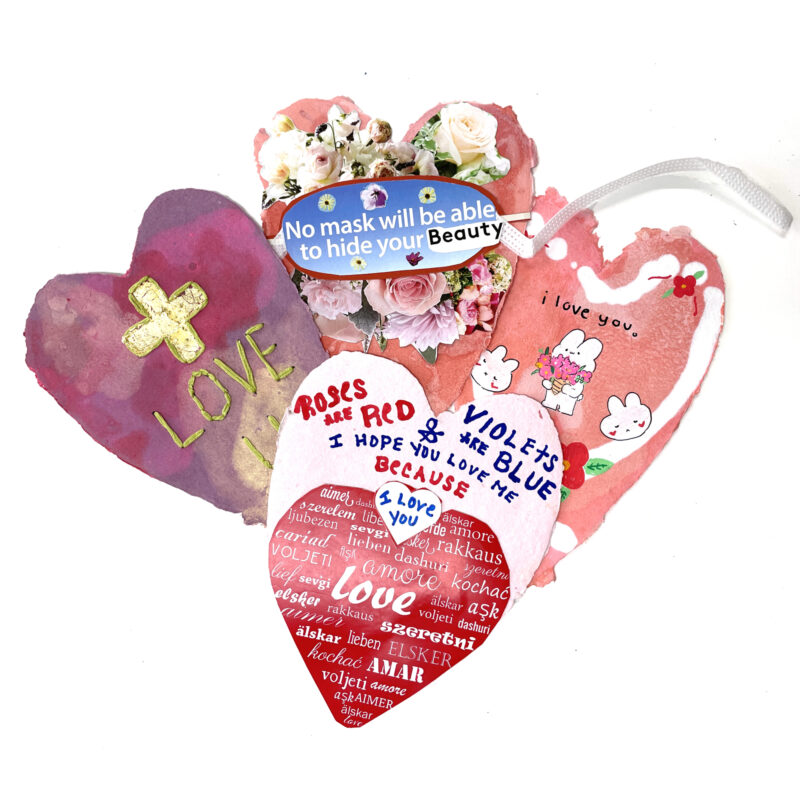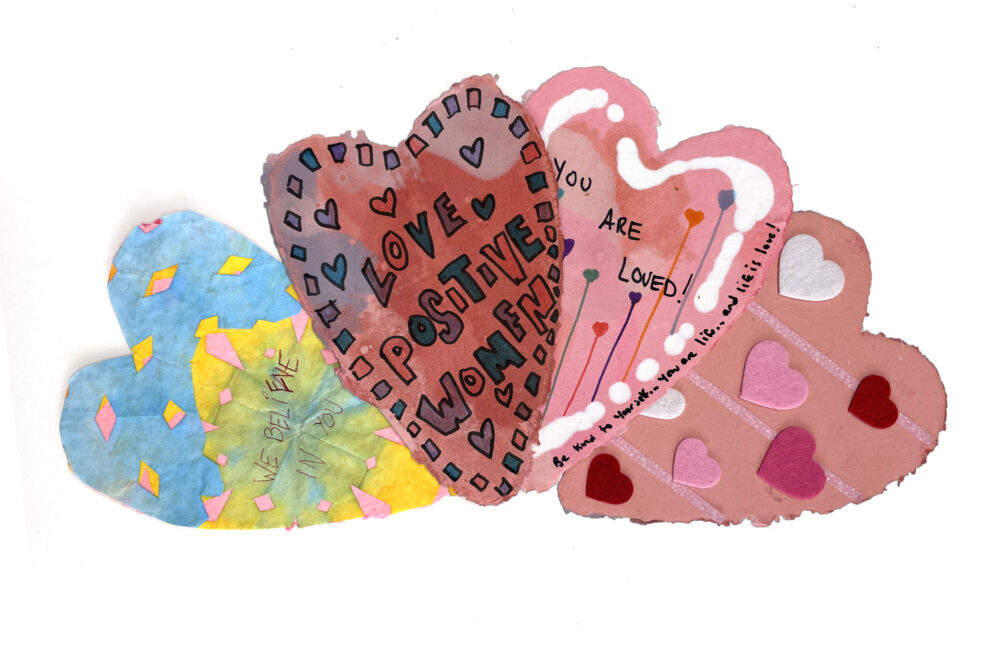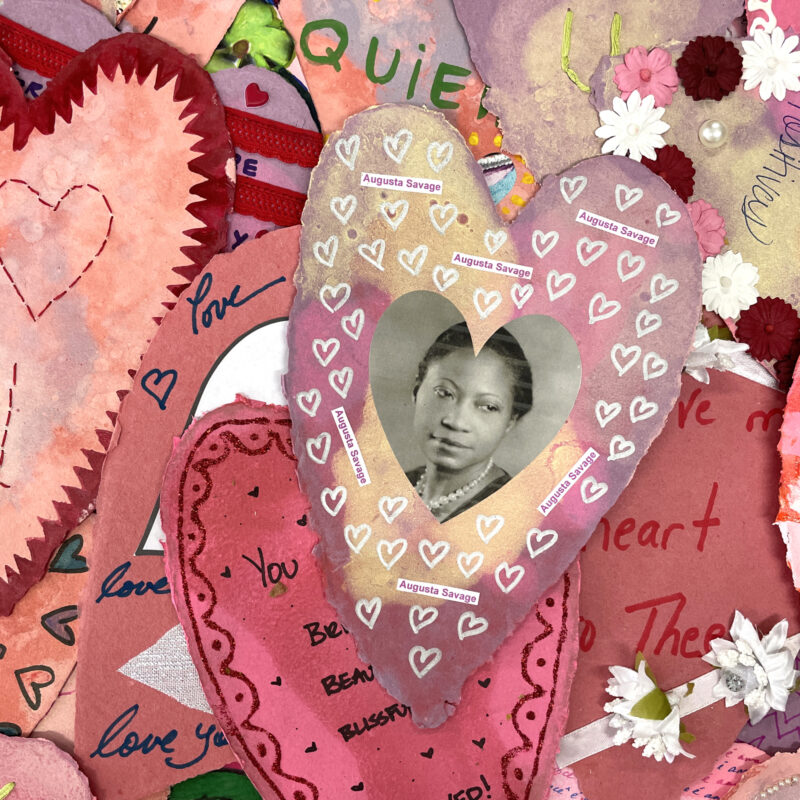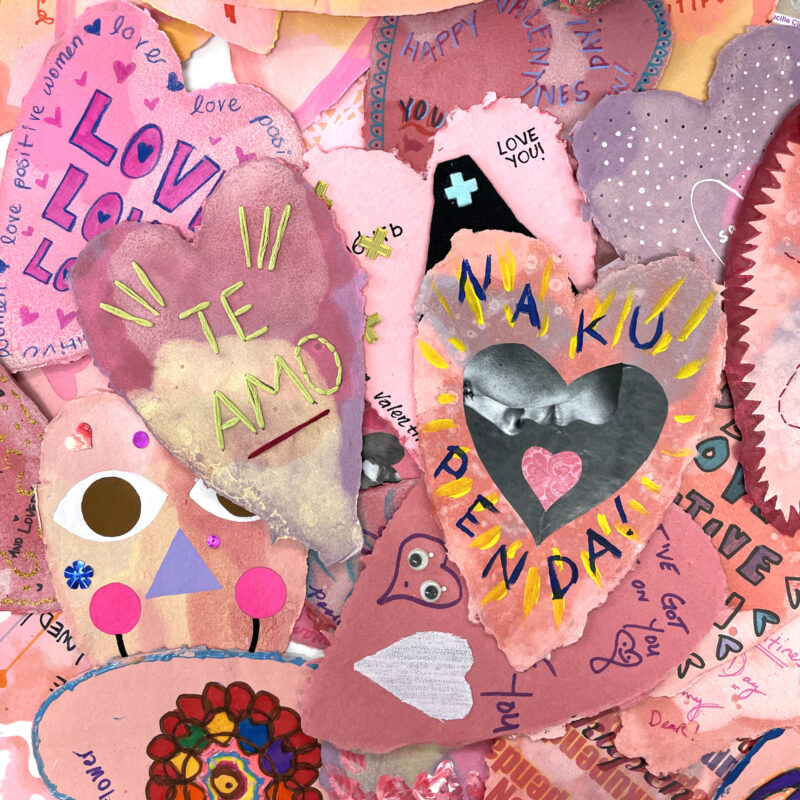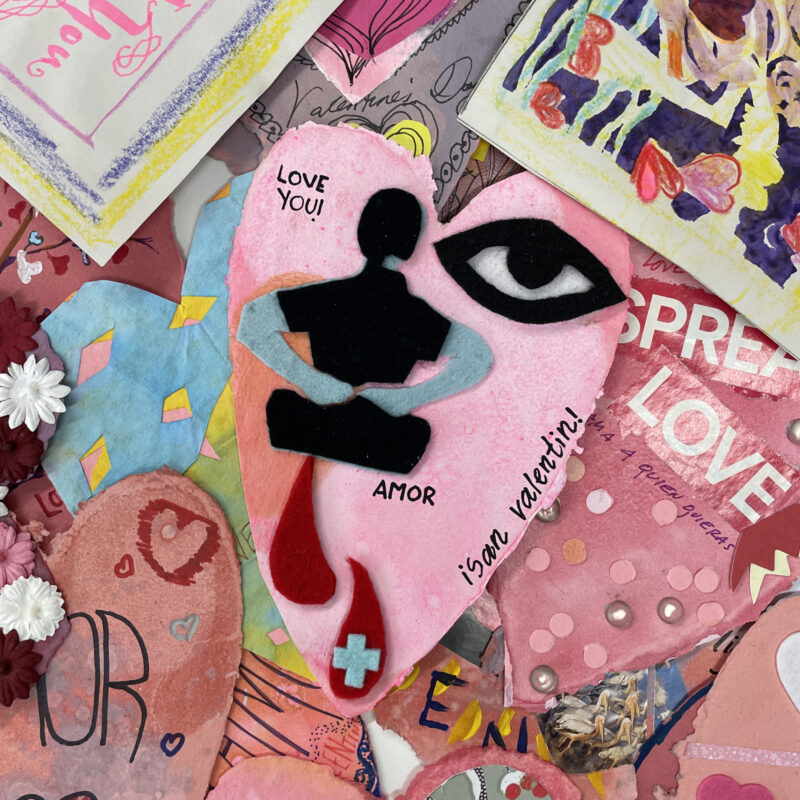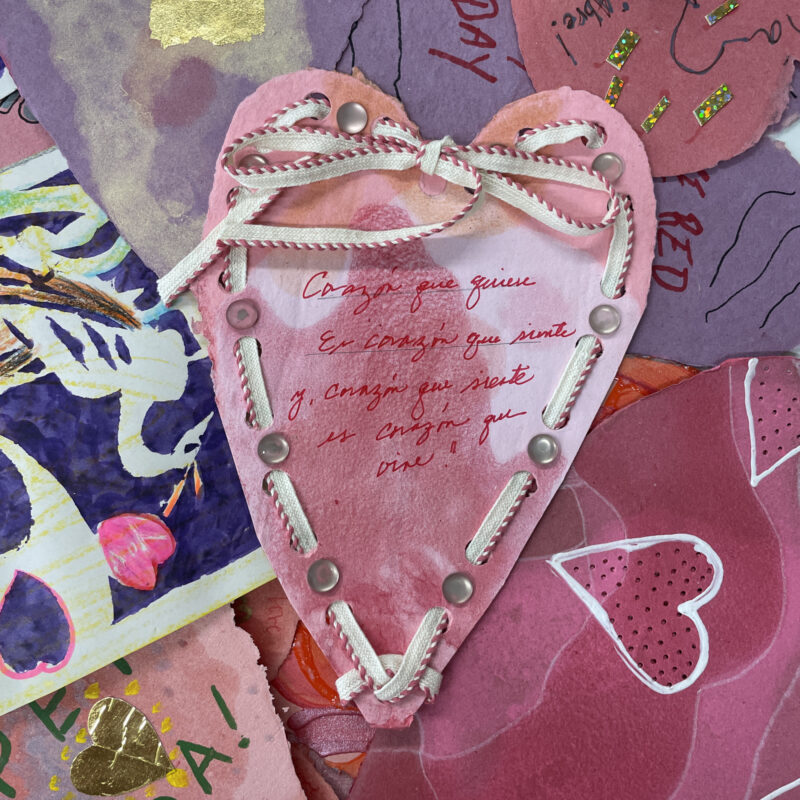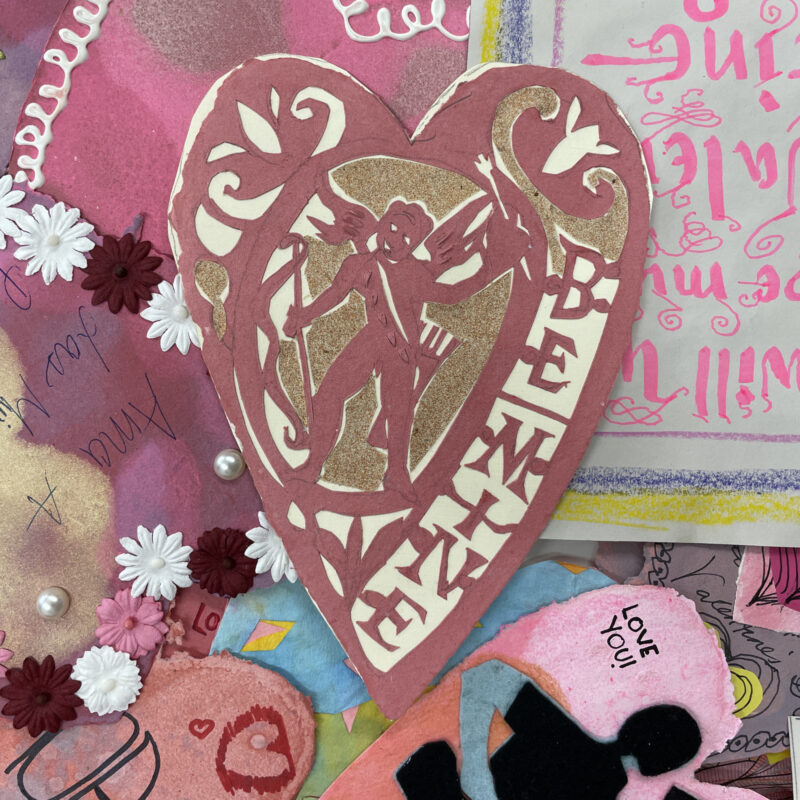 LOVE POSITIVE WOMEN is an ongoing project established by Visual AIDS artist member Jessica Whitbread in 2013. "Why not do something nice for the women most forgotten about?" says Whitbread. "I started LOVE POSITIVE WOMEN in 2013 as a way to rally women living with HIV to celebrate themselves as well as be celebrated by friends, lovers, children and loving souls. LPW runs annually from February 1–14, so we continue to not be forgotten and loved continuously. I look forward to watching my friends and community not only shower others with acts of kindness but also be showered as well."
LOVE POSITIVE WOMEN 2021 was funded in part by awards from the National Endowment for the Arts and the Elizabeth Taylor AIDS Foundation.
---