Past Event
Mikiki: Port Manteau
Artspace Peterborough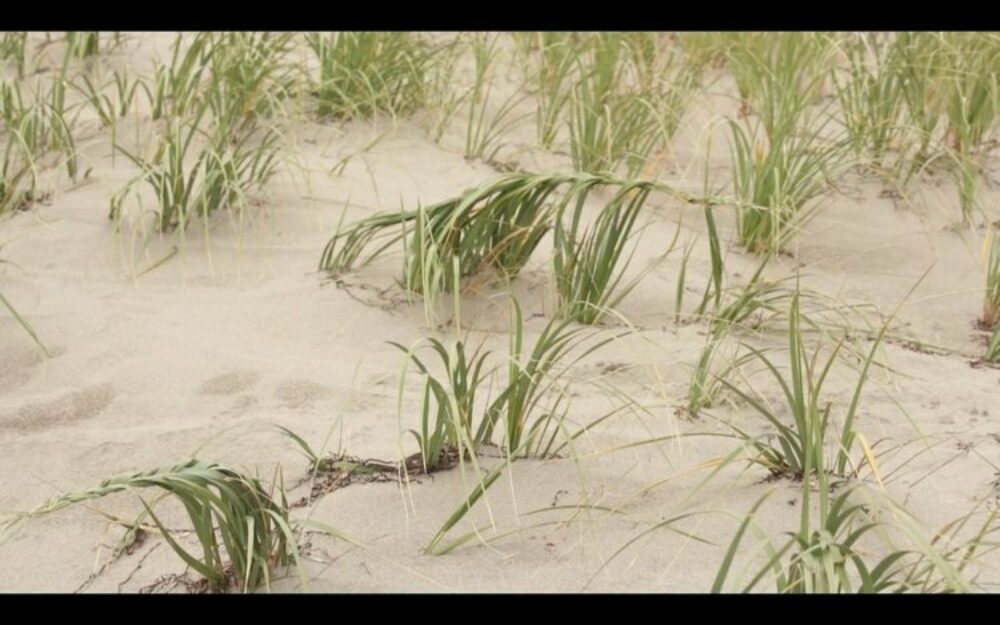 Port Monteau is a series of new video and sculpture works by Toronto based artist Mikiki. The work created for Port Manteau follows a self-led research trip, during which the artist returned home to Ktaqmkuk/Newfoundland to reconnect with family and land.
Through sculpture, installation, beading and video, Mikiki presents new considerations on identity, anarchy, loss, and holes.
Port Manteau presents a temporary docking station to consider the expression and preservation of intersecting cultural identities.
Curated by Lucas Cabral
Artist Bio:
Mikiki is a performance and video artist and queer community health activist of Acadian/Mi'kmaq and Irish descent from Ktaqmkuk/Newfoundland, Canada.
They attended NSCAD and Concordia before returning to St. John's to work as Programming Coordinator at Eastern Edge Gallery and later to Mohkinstsis/Calgary to work as the Director of TRUCK Gallery. Their work has been presented throughout Canada and internationally in self-produced interventions, artist-run centres, performance art festivals and public galleries.
Their identity as an artist is informed and intrinsically linked to their history of work as a sexual health educator and harm reduction worker. Mikiki's creative themes often address safety and responsibility, disclosure and self-determination, community building and reckoning with trauma and loss.
Mikiki has worked as a Sexuality Educator in Mohkinstsis/Calgary's public schools, a Bathhouse Attendant in sâskwatôn/Saskatoon, & Drag Queen Karaoke Hostess in St. John's. Mikiki has worked in numerous capacities in the gay men's health and HIV response both nationally/internationally and as well in Kitche Zibi/Ottawa, Tiohtià:ke/Montreal and Tkaronto/Toronto, co-developing and implementing the first sexual health promotion programming specifically for gay men living with AIDS and/or HIV in Canada.


---