Past Event
Out of Line: Blood Fountain by A.R.M.
On the High Line at the Spur at 30th Street and 10th Avenue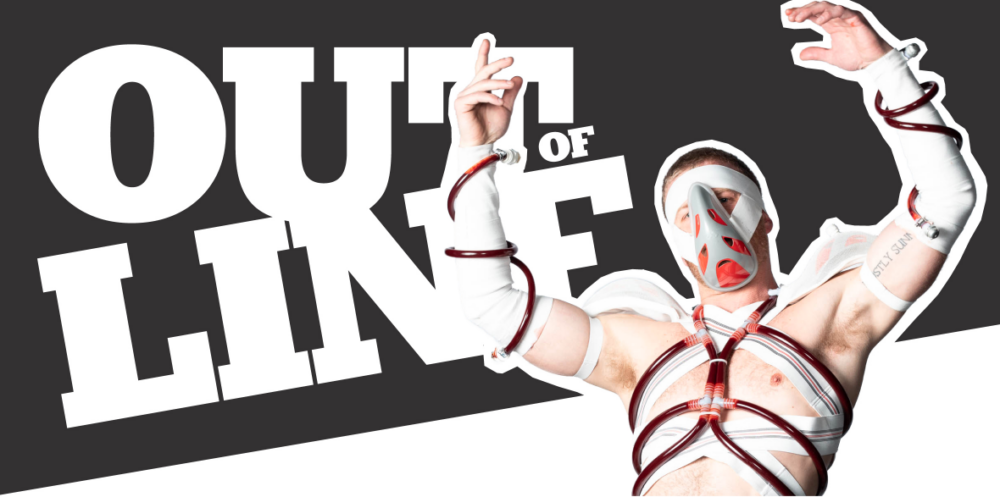 A feverish choral arrangement of amplified voices emanates from a sculpture not of marble, but of flowing red water. In A.R.M.'s anti-monument, non-memorial performance Blood Fountain, vocalists interconnected by fetish gear, sports equipment, and medical supplies harmonize queer club hits to unearth queer history, to make us remember the ongoing HIV/AIDS crisis.
With ritual, pageantry, improvisation, and free association, Blood Fountain depicts the endless consequences of HIV/AIDS within individual queer bodies and on queer communities.
Now in its fourth year, Out of Line presents a new set of arresting, intriguing, and playful performances by some of New York City's most exciting contemporary artists.

Two performances on August 14 & 15 at 8PM
RSVP starting July 19. Check link here to RSVP.

BOUT A.R.M.:
A.R.M. is a collaboration between artists Alexandro Segade, Robert Acklen, and Malik Gaines.
Their shapeshifting projects use a promiscuous mix of performance, video, photography, sound, installation and sculpture to explore queer subjects. Recent works include Poses (2017) a durational performance at the Whitney Museum of American Art, New York, New York; Arcángel Miguel (2017) a multimedia performance at the Kuir Festival in Bogotá, Colombia; A Cruel Angel's Thesis, a mail artwork produced and sent to an audience of the group's own making; Fire Signs (2017) began with a 2014 residency at BOFFO, Fire Island, New York and was the subject of a solo show at DD55 Gallery in Cologne, Germany; and The Legend (2015) a video piece that premiered at Rogaland Art Center in Stavanger, Norway and also was presented at Play: Video and Performance Festival in Düsseldorf, Germany