Past Event
Play Smart - Together with Ella Boureau
Join us as we put together Play Smart IV Condom Packs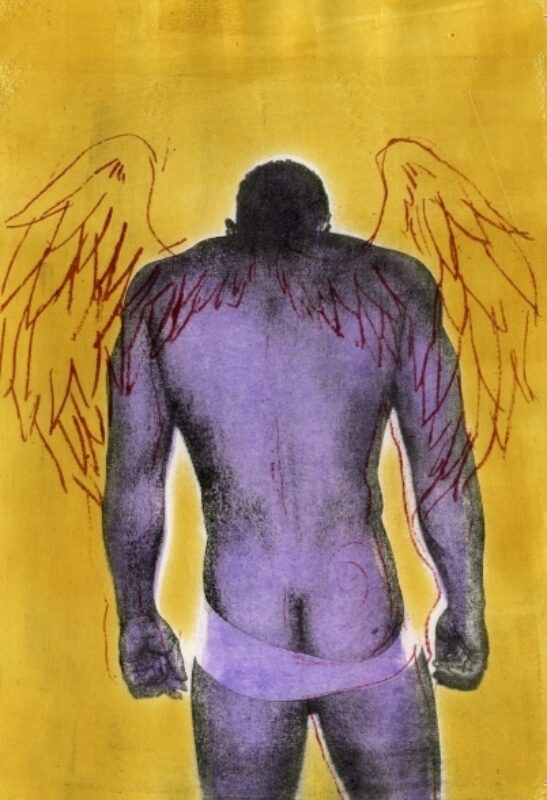 Play Smart Together, Carmine Santaniello, Jayson Keeling
Join Visual AIDS and writer Ella Boureau for a night of making condom packs, community and conversation.
The theme of Play Smart IV is TOGETHER. Together we have sex, together we can reduce the harm of HIV, together we can be there for each other. As we sit around the Visual AIDS table, making Play Smart IV condom packs, Ella Boureau will lead us into an enlightening discussion about whatever comes up! Plus, there will be snacks.
PLAY SMART CONDOM PACK MAKING
February 5, 2013
7-9pm,
Visual AIDS Office
526 West 26th Street, #510
Email Ted for more information tkerr@visualaids.org
ABOUT
Ella Boureau is a writer, teacher and translator living in Brooklyn. She is the recipient of the 2013-2014 Queer Art Mentorship and runs the online magazine and reading series: In the Flesh. You can see her work there, as well as on The Rumpus, Huffington Post, Pretty Queer and Fullstop.

Play Smart trading cards are an honest and straightforward approach to promote harm reduction, HIV testing and post-exposure prophylaxis. Play Smart features fun and sexy "pin-up" images and are packaged with two trading cards, a sticker, condoms and lube. The back of each trading card features information to help you play smart.
---