Past Event
Play Smart - Together with Timothy DuWhite
Join us as we put together Play Smart IV Condom Packs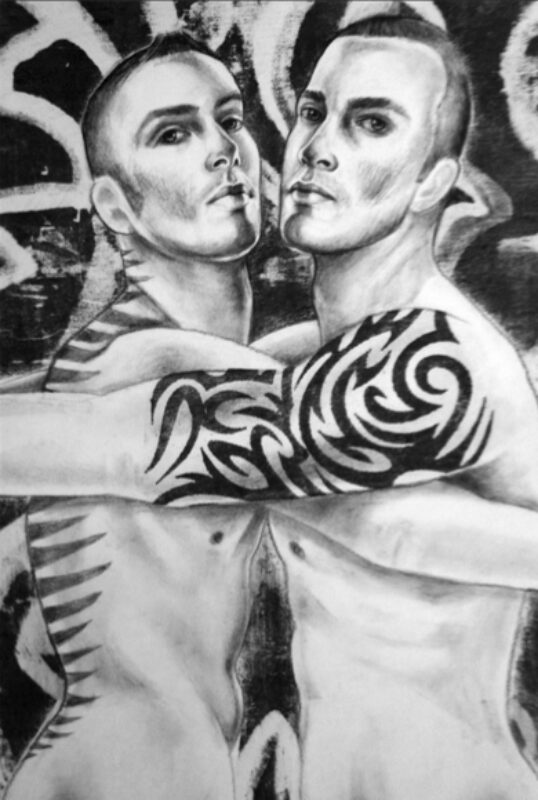 Play Smart, Carmine Santaniello
Join Visual AIDS and poet Timothy DuWhite for a night of making condom packs, community and conversation.
The theme of Play Smart IV is TOGETHER. Together we have sex, together we can reduce the harm of HIV, together we can be there for each other. As we sit around the Visual AIDS table, making Play Smart IV condom packs, Timothy DuWhite will lead us into an enlightening discussion about whatever comes up! Plus, there will be snacks.
PLAY SMART CONDOM PACK MAKING
February 19, 2013
7-9pm,
Visual AIDS Office
526 West 26th Street, #510
Email Ted for more information tkerr@visualaids.org

ABOUT:
Timothy DuWhite likes to describe himself as simply one raucous heart just trying to unlearn all of the noise he has made. Through mistakes, short-comings, and failures Timothy has been able to fashion himself a body of work that speaks directly to the value of transparency and self-accountability. Timothy works as the newest Program Coordinator at Urban Word NYC; a non-profit organization dedicated to promoting literacy in the youth through the use of writing workshops and Hip Hop as a means of pedagogy. Timothy has dedicated his journey of both artist-hood as well as person-hood to the preservation of story, to our stories. Timothy believes that by sharing our individual experiences and maintaining a dialogue of honesty amongst ourselves we can better navigate this behemoth we call life.
Play Smart trading cards are an honest and straightforward approach to promote harm reduction, HIV testing and post-exposure prophylaxis. Play Smart features fun and sexy "pin-up" images and are packaged with two trading cards, a sticker, condoms and lube. The back of each trading card features information to help you play smart.
---