Past Event
Poseidon's Wave: Register for Free Art Lessons and Studio Time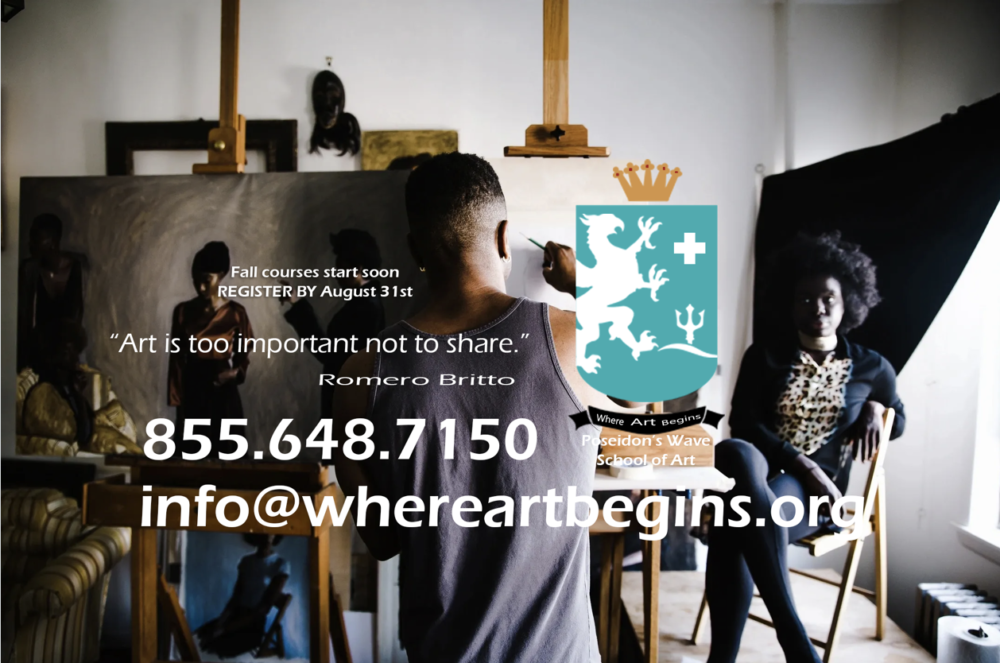 Artist member Miguel Alvarez is launching Poseidon's Wave, a series of free art classes in fall 2023 offered through the Bronx Neighborhood Health Center at Tremont. Whether you self identify as an artist or not, the classes are intended to provide grounding and an introductory approach to the practice of artmaking. Read below for more info:

At Poseidon's Wave Alvarez has curated a set of classes that will help you focus on the fundamentals of art. As you learn how to draw, paint and navigate through social media, the instructors will help you build a positive, nurturing relationship to artmaking, channeling emotions that are dangerous to mental wellness. Conversely, they'll be giving you the edge needed in the often-bullish art industry, keeping in line with their mission to assist local, underprivileged artists in New York develop their talent. By helping artists establish their brand and providing the tools necessary to compete in today's economy, Poseidon's Wave seeks to close the disparity gap between those who can afford an art education and those who can't.
Seating is limited. Please RSVP by calling 855.648.7150 or by sending an email to info@whereartbegins.org. Please provide your name, contact information and the name of the class you are interested in. Visit whereartbegins.org for a list of classes, start dates and time. Classes, dates and locations are subject to change so please check periodically whereartbegins.org for the latest updates.
No matter what level you are at, these classes are open to all students. We encourage you to participate in the full curriculum to get the most out of the program, but it is not necessary. You are welcome to start fresh or bring in materials you've been working on to get personalized coaching as you move forward with your vision, however materials will provided. Light refreshments will be served. RSVP by August 31st.
The first class will start on Tuesday, September 5th at 1:00pm at:
Bronx Neighborhood Health Center at Tremont, 1826 Arthur Ave, Bronx, NY 10457
Poseidon's Wave School of Art, whereartbegins.org, 855.648.7150