Past Event
Postcards from the Edge 2023 Benefit Auction Powered by Artsy
Bid on 23 larger artworks, support Visual AIDS!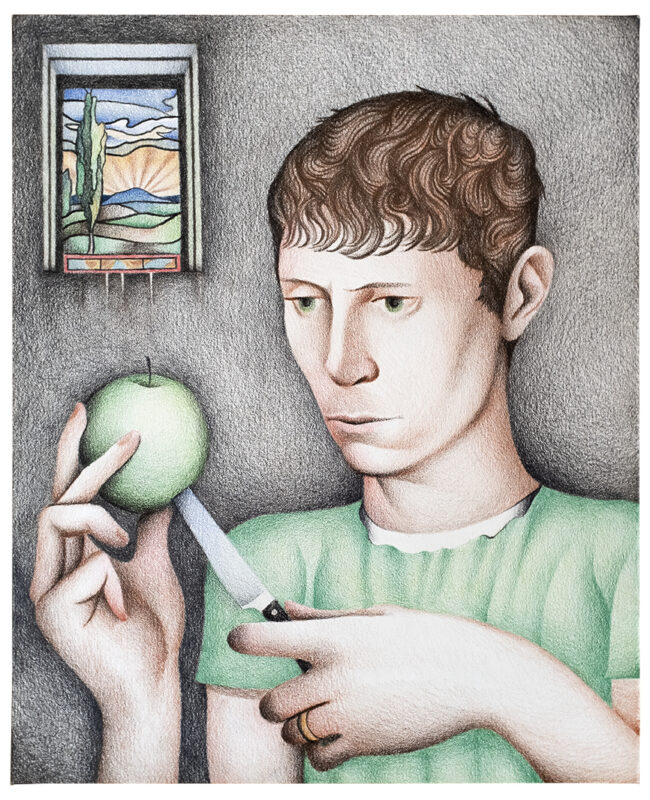 Artsy x Visual AIDS presents Postcards from the Edge: Benefit Auction 2023, featuring works by Harmony Hammond, Justin Liam O'Brien, Carlos Motta and more. Visit the auction here
Bidding in this auction is open exclusively on Artsy and will begin to close on Thursday, January 19th at 12pm EST.
Bid on artwork from: Adam Gordon, Adriana Farmiga, Avram Finkelstein, Barton Lidice Benes, Billy Sullivan, Bryson Rand, Camilo Godoy, Carlos Motta, Christopher Rauschenberg, Fred Cray, Gail Thacker, Harmony Hammond, Ian Lewandowski, James Jaxxa, Jerry the Marble Faun, Joseph Smolinksi, Justin Liam O'Brien, Liz Collins, Robert Flynt, Robin Siegel, Scott Hunt, Susan Schwalb, and Thomas Woodruff.
Image above: Justin Liam O'Brien, Colin Cutting Apple, 2022