Upcoming Event
Postcards From the Edge 2024: Submission Deadline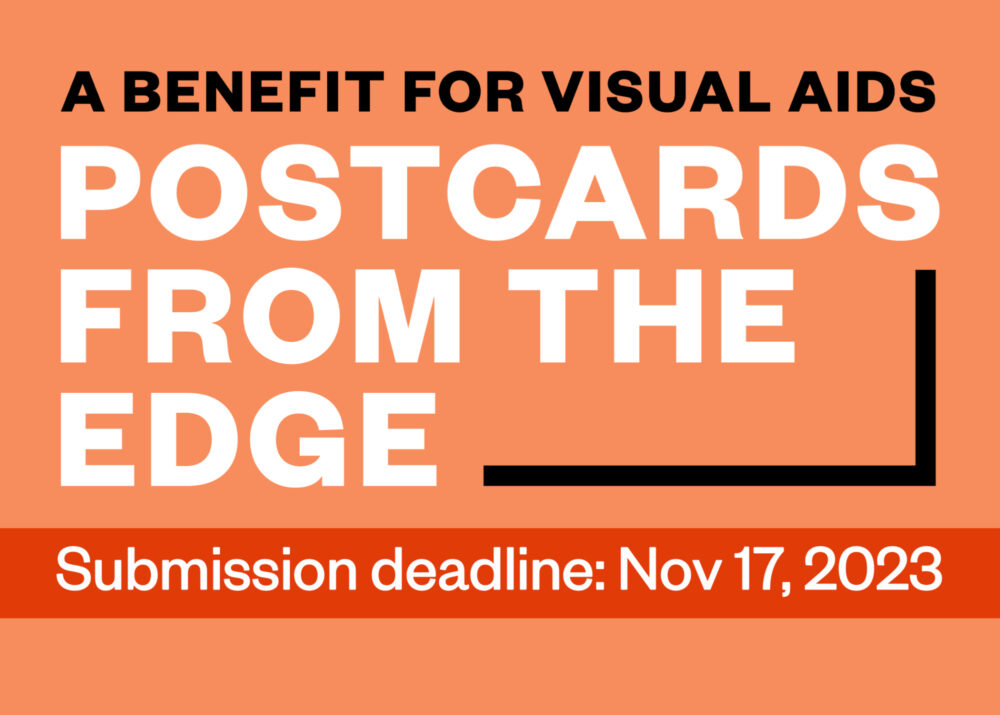 Join the thousands of established, emerging, and first-time artists who have supported our work through our beloved annual benefit sale and exhibition, Postcards From the Edge!
THE DEADLINE TO SUBMIT ARTWORK FOR POSTCARDS FROM THE EDGE 2024 IS:
NOV 17, 2024
Please see the NEW online submission form HERE for instructions


How to Participate
Create an original postcard-size artwork (4 x 6 inches). Drawings, photographs, paintings, printmaking, and mixed media are welcome. Original artworks only (must have the direct hand of the artist; no prints unless on archival paper and added to by the artist.) One entry per artist.
Complete our new online submission form HERE. You will receive a submission number after completing the form. (We highly encourage this new, easy online application! We highly encourage you to use the online form! Still prefer a paper form? You can download and print one here, or pick one up at the Visual AIDS office.)
Write your submission number on the back of your artwork, along with your full name and signature. Indicate the top of the artwork with an arrow. If it's not possible to write on your postcard, you may enclose a separate piece of paper with your submission number.Information for collectors: You may enclose an artist statement, business card, or other information about yourself on a separate sheet of paper. If your artwork is purchased, the buyer will receive this information along with your artwork. Note: artworks remain anonymous until purchased.
Carefully package your artwork. We recommend that you wrap artwork in wax paper and place it between cardboard. Do not submit charcoal or pastel pieces without fixing them. Do not wrap wet or sticky artwork.
Mail your artwork to Visual AIDS by the postmark deadline: Friday, November 17, 2023. Mailing address: Visual AIDS, 526 West 26th Street #309, New York, NY 10001
You will receive an email notification when your postcard is processed by Visual AIDS. After the sale has ended, you will also receive a notification email to let you know if your artwork was sold.