Past Event
Postcards from the Edge 2023: VIP Party (online and in-person)
Join us in-person or online for a first look at our in-person (and online) galleries for Postcards from the Edge 2023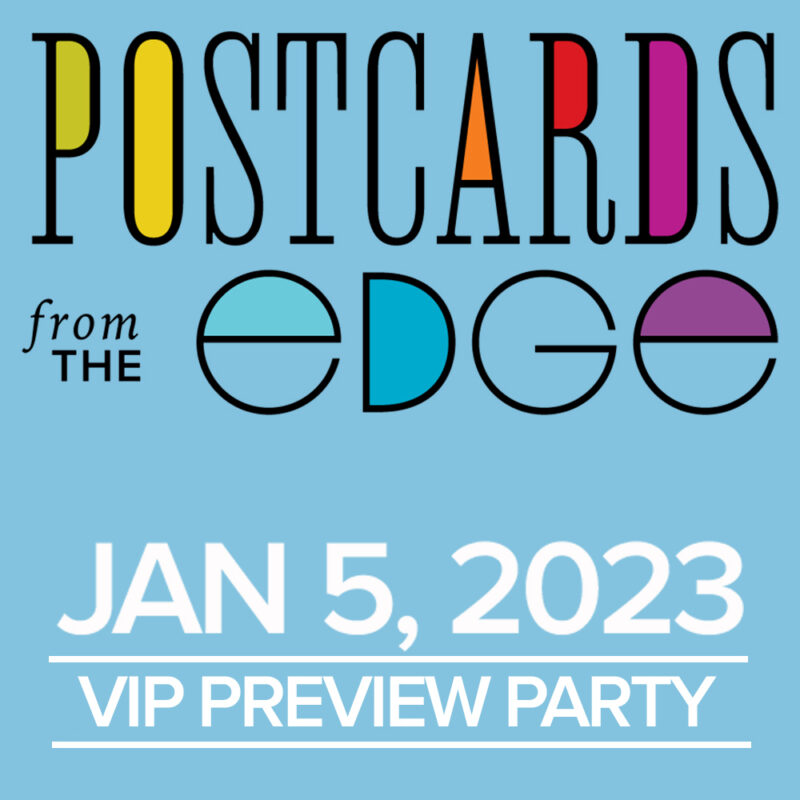 Our VIP Previews will be held online and in-person for PFTE 2023!
In-person: Join us for an exclusive Collector's First-Look party on Thursday, January 5, 2023, at Ortuzar Projects. Be the first to view over 1000 original 4x6" postcards from both established and emerging artists. This will be the first chance to view all of the 2023 postcards ahead of the sale (all sales will be online this year) on Saturday, January 7th and Sunday, January 8th.
Purchase in-person tickets here
Online only: Online-only tickets will allow you special access to our online gallery at a sliding scale price so you can view the postcards ahead of the sale from anywhere in the world. As this is a benefit, we encourage you to give what you can to support the work of Visual AIDS.
Purchase online only tickets here
All proceeds benefit Visual AIDS
Learn more about the VIP Previews on the PFTE website here
Questions? Email postcards@visualaids.org
Are you a PFTE 2023 artist? We'll be sending you a special invite to a VIP Artist Preview soon. No need to register or buy tickets.