Past Event
Postcards from the Edge 2021 VIRTUAL VIP Preview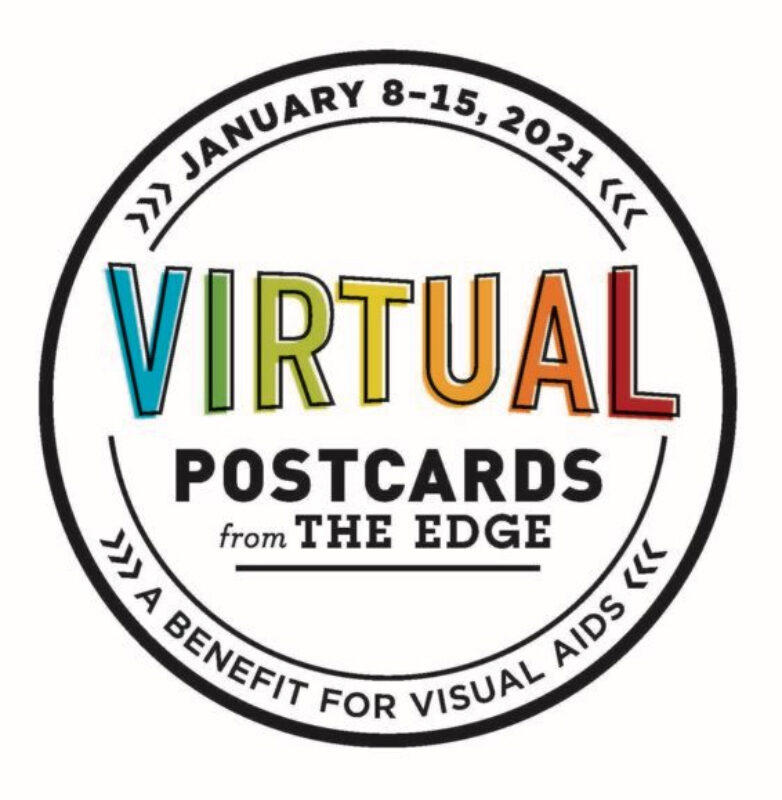 VIP PREVIEW:
Friday, January 8, 6pm-10pm

To learn more and purchase tickets, click here.
Join us for the Virtual VIP Preview event for Postcards from the Edge 2021. VIPs will receive a password to gain admission to the Postcards from the Edge virtual gallery, and be able view all of the artworks during a four hour window the day before the sale begins. The event is not a party, so you will not see other participants.
Please note: the preview event allows you to view all the works in the sale, but no artwork can be purchased until the following day. The sale opens at 10am, Saturday January 9th and all sales are first come, first served. Purchase of admission to the VIP preview does not guarantee you an artwork.
The VIP Preview is designed to give collectors a chance to view all of the artworks and consider which artworks they will wish to purchase when the sale begins. The sale, which runs January 9-15, is free of charge to enter. You do not need to pay for a VIP ticket in order to enter the sale and purchase artwork beginning at 10am on January 9th.
We know this is a difficult year for many, so admission to the VIP preview will be on a sliding scale from $25-$100. The full ticket price is tax deductible - we hope you will consider donating at the $100 level, as all funding goes to support the work of Visual AIDS. If you choose your own donation level, please note that only donors at $25 or above will receive admission to the VIP Preview event.
After we receive your donation of $25 or more, you will receive an email with the web address and password for the VIP event.
(Artists who have contributed artwork to the sale can join for free and do not need to purchase tickets or register for the event. Participating artists will automatically receive a password by email the week of the event.)