Past Event
Powerful and Dangerous: The Work and Legacy of Audre Lorde with the Alice Austen House
Culture Pass, NYC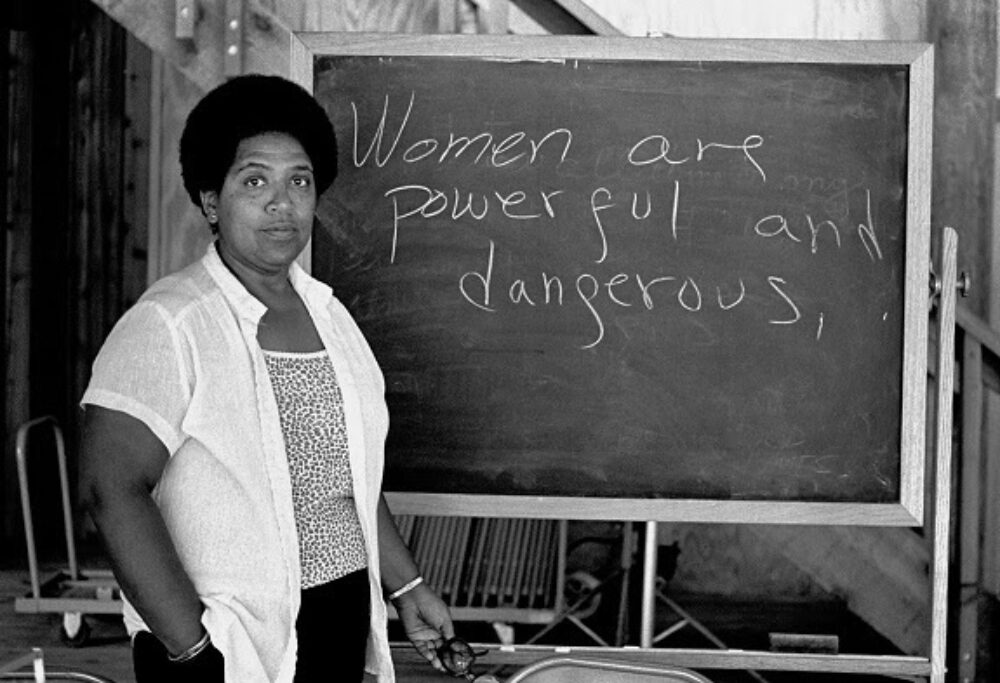 To accompany the Alice Austen House 2020 exhibition 'Powerful and Dangerous: The Images and Words of Audre Lorde a panel will be formed by Victoria Munro, Executive Director of the Alice Austen House in collaboration with Lorde's life long friends and Sister Comrades, Clare Coss and Blanche Wiesen Cook. The all women panel will closely examine the life and work of Audre Lorde and the powerful influence of her work today.
A self-described "black, lesbian, mother, warrior, poet," Audre Lorde dedicated both her life and her creative talent to confronting and addressing injustices of racism, sexism, classism, and homophobia. Lorde was a long-time resident of Staten Island's North Shore, close to the Alice Austen House. Her former residence and the Alice Austen House are designated sites of LGBTQ history.
This program is intended for adults. Register here.
Culture Pass is a program for cardholding patrons of New York City's public libraries, the Brooklyn Public Library, New York Public Library, and Queens Public Library. Support for Culture Pass is provided by The New York Community Trust, Charles H. Revson Foundation, Stavros Niarchos Foundation, and the New York City Department of Cultural Affairs. To learn more, visit www.culturepass.nyc