Past Event
Pride
a large-scale exhibition marking the #Stonewall50 anniversary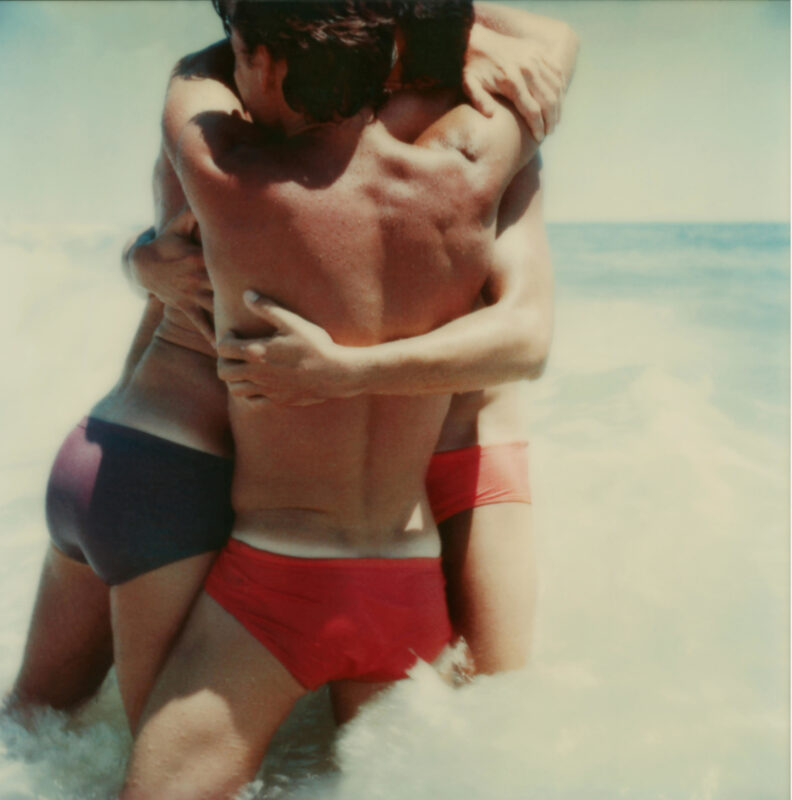 Postmasters Gallery is pleased to announce PRIDE, a large-scale exhibition marking the #Stonewall50 anniversary through art and artists from the LGBTQ+ community. Curated together by Ruben Natal-San Miguel and Magda Sawon, PRIDE will occupy both gallery spaces and feature 30 artists:


TOM BIANCHI
NAYLAND BLAKE
LUIS CARLE
MOLLY CRABAPPLE (+ CHELSEA MANNING)
PATRICIA CRONIN
LOLA FLASH
ANTHONY GOICOLEA
DAN HALM
BARBARA HAMMER
ERIK HANSON
DEBORAH KASS
SCOOTER LaFORGE
KARINE LAVAL
TINA LUGO
BEAU McCALL
MARILYN MINTER (+ RUTH BELL)
RUBEN NATAL-SAN MIGUEL
CATHERINE OPIE
JACK PIERSON
ZACHARY TYE RICHARDSON
LISSA RIVERA
CARLOS ROLON
NELSON SANTOS
MARTIN SCHOELLER (+ ADAM RIPPON)
TREY SPEEGLE
MICKALENE THOMAS
JOHN WATERS
MATTHEW WEINSTEIN


Cross-generational, varied, and diverse, arriving in tumultous times when gay life is still under threat - PRIDE includes explorations of historic marginalization and contemporary threats of repression. It has love, play, and tenderness, queer resilience and resistance to hate, lovers and muses, friends and flings, comrades and communities.

Bridging generations, PRIDE presents Barbara Hammer's masterpiece Nitrite Kisses (1992), an exploration of LGBT peoples' marginalization since World War I, alongside Zachary Tye Richardson's opening night's performance Queer Offering [1], which focuses on a visceral memory of the homophobic taunt, "he got a lil'sugar in his tank".

Classic forms of the past energize the present in Erik Hanson's cartoon paintings and Scooter LaForge's fancifully painted amphorae and vessels. Carlos Rolon's flower-bedecked basketballs, originally created to help renovate public parks destroyed by Hurricane Maria, resonate with the personal memories of the Puerto Rican artist's own diasporic childhood. LGBTQ icons are featured in works such as Molly Crabapple's collaborative painting with Chelsea Manning, Marilyn Minter's photograph of Ruth Bell, and Martin Schoeller's photograph of Adam Rippon.

Humor and sorrow. Parties and funerals. Past and future. PRIDE celebrates and bears witness to individual experience and to shared stories and spaces.

Ruben Natal-San Miguel: #We're going to see so many gay lives¯mine and many others¯reflected on the walls in so many ways."