Past Event
Day With(out) Art - Reflections: Frederick Weston
Frederick Weston at The Folk Art Museum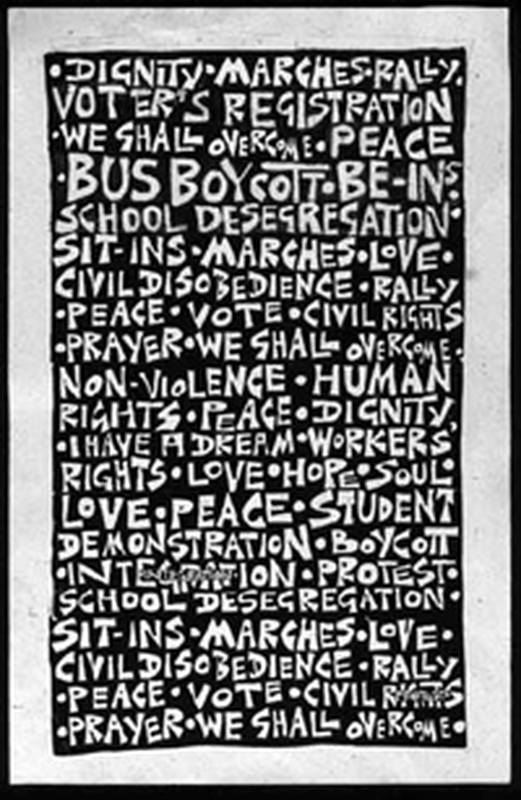 The Folk Art Museum sponsors an annual Visual AIDS artist talk and presentation for Day With(out) Art to the students of La Guardia High School writing class; after returning to La Guardia, the students draw on this experience to create their own poetry book.
Weston helped found the guerrilla artist group Underground Railroad, which produced street art and outdoor installations in the mid-1990s, as well as during the difficult period New York City lived through after the 9/11 terrorist attacks. "My art is my activism -- it exposes me as a person," he says.
Weston's artwork tends to address crises of culture -- the commercial male image, fashion, consumerism, conservation and recycling. And, he adds, "I am sure if you look long and hard enough, you may see some references to the virus." However, although some of his paintings deal with his HIV-positive status, Weston says HIV doesn't overwhelm his work -- or his life. "It is just another coin in the pouch," he explains. "Sometime it comes out heads; it's a blessing. Sometimes it comes out tails; it's a curse. There are a lot of coins in my pouch."