Past Event
Repatriacao Exhibition at BoriBrasi Galeria, Brazil
Inaugural Exhibition of BôriBrasi Galeria, Salvador BA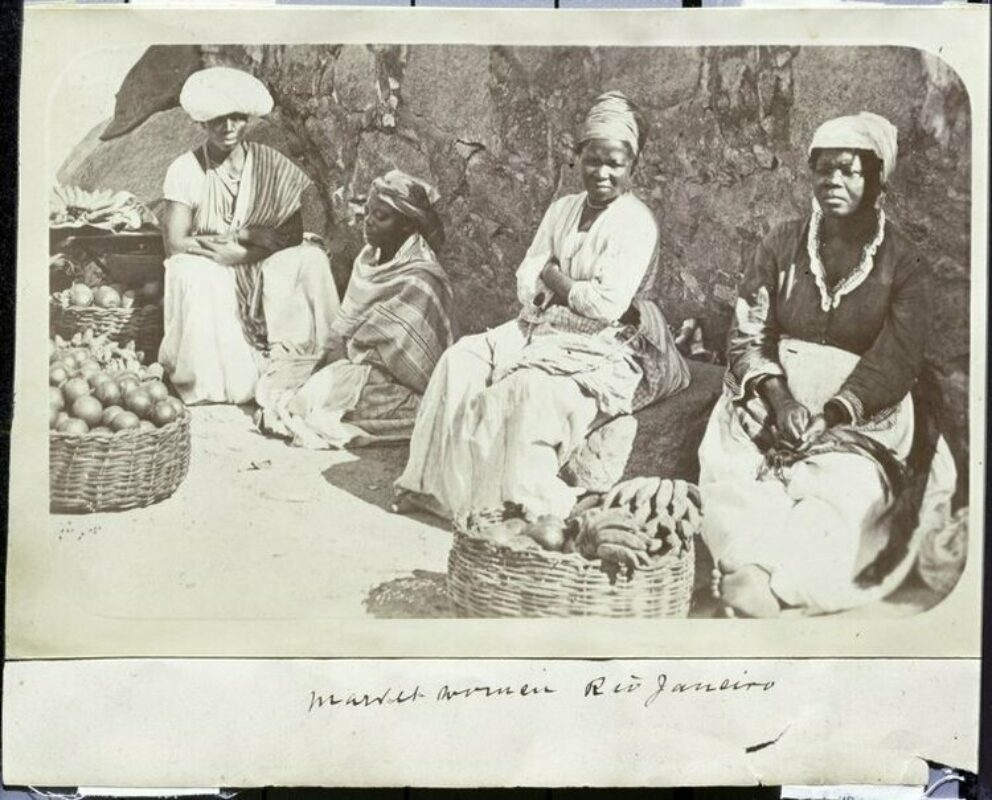 Rio Market Woman by Mark Ferrez, Color graphite on paper, 1875, Photographs and Prints Division Courtesy of the Schomburg Center for Research in Black Culture


"Repatriação" is Visual AIDS Artist Member Anthony Rosado's love letter to Salvador, Bahia, Brazil. Repatriation is encountered eventually. Whether mental, artistic or physical, we move to refresh. We conjure it ourselves. We bring what we can. And we build a home. Octavia Butler taught us, "The online lasting truth is change." So, we adapt. We keep our ancestors in our gut. We thrive forward. We repatriate. We breathe full breaths. Axé.
BôriBrasi Galeria presents Marcos da Silva Costa's painted love letter to his mother and all Donas of Pelourinho. Stephanie Hewett premieres an Afro-Caribbean and Afro-Brazilian soundscape. Arismendy Feliz, Anthony Prince Leslie, and Felli Maynard exhibit still-life and portraits that honor the Black gaze. "Repatriação" asks: If my dancing body is static, then where is home?

An ofrenda (altar) dedicated to Orishas (Yoruba dieties) features artworks by Afro-diasporic and Queer ancestors assembled in collaboration with VisualAIDS, The LGBT Community Center, and the Schomburg Center for Research in Black Culture. Visitors are welcome to bless it with photos, flowers, crystals, and other offerings.
Opening Reception
Thursday, September 2, 4–8PM BRT (5-9PM EST)
BôriBrasi Galeria, Salvador BA
Join us for the grand opening of BôriBrasi Galeria and the inaugural "Repatriação" exhibition! A digital tour and curator Q&A in English will livestream on Instagram for the first hour. Thereafter, a celebratory champagne bottle will be popped and a tour will be provided to in-person attendants in Brazilian-Portuguese.
---