Past Event
Reverend Joyce McDonald at Independent Art Fair
Independent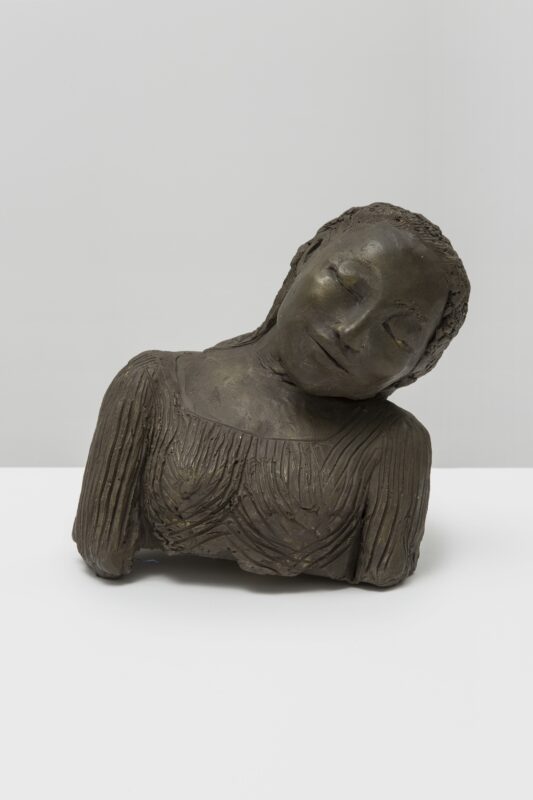 Gordon Robichaux will present work by Reverend Joyce McDonald and Siobhan Liddell at Independent from May 5–8, 2022.
See the online viewing room here.
Joyce is also featured in a profile by John Chiaverina for Independent Features (April 2022).
Reverend Joyce McDonald is an artist, minister, and activist who is represented by Gordon Robichaux gallery in New York City where she presented her first exhibition in 2021. Her artwork is in the collection of the Hammer Museum (Los Angeles), Brooklyn Museum (New York), and Hessel Museum of Art at Bard CCS (New York).
McDonald was born in 1951 in Brooklyn, NY, where she continues to live and work. As a teenager, she performed at the Apollo Theater in the girl group The Primetts. After her HIV diagnosis in 1985, the result of a long battle with addiction, McDonald was ordained as a minister at the Church of the Open Door in 2009. She uses her own struggles to drive her work as an artist, activist, advocate, and "spiritual nurse." Through her art and ministry, McDonald shares her contagious joy and love and inspires women to get in touch with their inner beauty and dignity. She uses sculptures, painting, poetry, and song to help people find healing. Her work as an activist and advocate includes founding an HIV awareness and creative arts group for young girls and teens, working with women in shelters and hospitals, writing letters to incarcerated women, coordinating her church's AIDS ministry, and serving as assistant director of its children's choir. She is also an active artist-member of Visual AIDS. McDonald is the proud mother of two daughters, and has two sons-in-law, eleven grandchildren, and three great-grandchildren.
McDonald's art has been celebrated in The New York Times on two occasions. She has participated in numerous group exhibitions including in Los Angeles at Marc Selwyn Gallery and Parker Gallery; in New York in Souls Grown Diaspora at apexart (organized by Sam Gordon); AIDS at Home (Art and Everyday Activism) at the Museum of the City of New York; Everyday at La Mama Galleria, PERSONS OF INTEREST at the Bureau of General Services–Queer Division (organized by Sam Gordon); Curated at Museum of Contemporary African Diasporan Arts; taken-up at Judson Memorial Church; and in New Jersey as part of HIV+WOMEN+ART at Puffin Foundation Gallery.

Spring Studios
50 Varick Street
New York, NY 10013

Thursday, May 5, 2022, 11AM-8PM (Invitation only)
Friday, May 6, 2022, 12PM-7PM
Saturday, May 7, 2022, 12PM-7PM
Sunday, May 8, 2022, 12PM-6PM
---